By Robert Washburn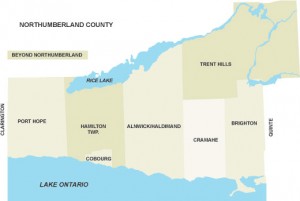 It should be no surprise some local politicians are resoundingly rejecting the idea of further amalgamating municipalities in Northumberland County.
The last time the county went through the process in 2001 it was preceded by more than a decade of deliberation and still the only way it took place was with residents and politicians kicking and screaming. One only needs to look at the current debate in Port Hope over a proposed redistribution of taxes to see how it has worked, or not.
Yet, county council is looking for a report in March analyzing all options, with only Trent Hills Mayor Hector Macmillan voting against. Cramahe Township council has also sent a clear message it is not interested either.
The genesis of the proposal put forward by Hamilton Township Mayor Mark Lovshin and Port Hope Mayor Linda Thompson is not clear. They argue there is only one taxpayer, who is paying too much with both local and county services. Therefore, together they decided to entertain new governance models ranging from clustering to elimination of the lower tier.
Where did this come from?
It is necessary to go back to August at the Association of Municipalities of Ontario (AMO) annual conference where Minister of Municipal Affairs and Housing Linda Jeffery delivers a keynote address.
After the usual self-congratulatory introduction, where she lists off all the money coming to municipalities and the great work of her government, she briefly hints at a shift.
The global economic downturn means all levels of government must do more with less, she says.
"We're all doing our best to practice financial restraint," she says. "Sharing services is one way to provide relief to our strained budgets."
For the two pages in her speech, she rhymes off a host of cost-sharing examples from emergency services to the cost of high-speed Internet services.
While an overwhelming number of Ontario municipalities already have shared service agreements, 92 per cent, it is not enough for the provincial government.
A report released in May by KPMG for the ministry called Sharing Municipal Services in Ontario, it pushes very hard to get municipalities to reduce costs even more than they already do under shared service agreements currently in place.
"The economies of scale available through shared service arrangements could allow smaller communities to deliver services, attain services levels or realize cost saving that would not be attainable otherwise," it states.
The report goes well beyond the traditional purchasing agreements.  It talks about library services, municipal staff (including CAOs and treasurers), building permits and inspections, road maintenance, water services, sewage treatment, parks and recreation, planning and development.
What the report definitively states is the idea these things are NOT the first step towards amalgamation.
Lovshin and Thompson could be as setting up residents and lower-tier politicians to move towards a more complex set of service sharing agreements. By rejecting the idea of amalgamation outright, more service sharing agreements will look a lot less intimidating and achieve many of the same goals, while obtaining the overall objectives of the province.
This may be giving more credit than is due to the two instigators. But, the chances of further amalgamations or the creation of a single-tier government in Northumberland are about as good as a snowball in hell.
However, by softening up the blow, serious discussions about expanding service sharing may be the one of the few palatable alternatives to keep taxes down and maintain service levels.
With an amalgamation report expected in March, there is little time to come up with anything short of a quick grocery list of options. Watch for the service sharing option to gather momentum and amalgamation to get a short shrift. Then, watch for some kind of new service sharing agreements to be in place just in time for the fall municipal election so mayors can go back to voters and say they are saving our precious tax dollars.
Oy vey! Surely, there must be an easier way.
Originally published: Nov. 6, 2013