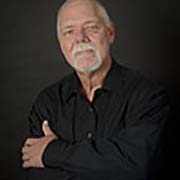 Robert Washburn is a journalist with 40 years of experience as a journalist in newspapers, magazines, and radio. Washburn is currently the host of Consider This Northumberland, a current affairs radio show on Northumberland 89.7 FM.
Washburn instructs in the Journalism program at Loyalist College, where he teaches the uses of new and emerging technologies and journalism. He also teaches social media marketing, digital marketing strategy in the Business program and delivers a technology in society course in the General Arts and Science program.
He is the first post-secondary educator in Canada to teach in Second Life.
Washburn has trained journalists across Canada in computer-assisted reporting and Internet research skills.
He served for four years on the board of directors for the Canadian Association of Journalists, with one year as chairman.
Washburn received the Educational Technology Committee 2007 award for Innovative Teaching With Technology, and he won the Canadian New Media Award for Educator of the Year in 2007.
Washburn recently completed his Master's degree on the future of online journalism at the York-Ryerson joint program in Communications and Culture.