By Robert Washburn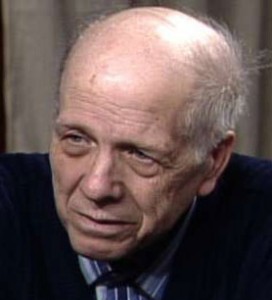 The passing of longtime Cobourg sportswriter Layton Dodge is sad.
For those who knew him through local sports, he will be sorely missed. He was a fixture at the arena and ball diamond. Like many journalists, he knew many people, but had only a few close friends. For them, no doubt, the loss is felt more deeply.
I worked with Layton Dodge for eight years, holding him in very high regard. We were not close, but always friendly. Sports was his thing; mine was politics. So, we did not talk often. Occasionally, he like to chat me up about various political issues or politicians. But for the main part, he did his thing and I did mine.
There are several things I will never forget.
First, there was an endless stream of people coming to his office in the newsroom. Layton came in mid-morning and worked until late at night. During the day, before leaving to cover games, a steady stream of coaches, parents, and players would drop in. Sometimes there was a lengthy conversation. Other times, it was a courteous greeting, no more. They would bring in game sheets, enough to bury his desktop.
Then, with almost unending energy, he would write. Rarely could you look over into his office and not see him banging away on a keyboard, putting stories together. He was absolutely tireless.
His knowledge of sports, mostly local sports, was mind numbing. He would mention a player on a team, then causally add that he knew the player's father, mother and sometimes a grandfather. By the end of the conversation, he had literally covered multiple generations and extended families.
Layton was a traditional sports reporter in the sense he covered hockey in winter and baseball in summer. While other sports found their way into the pages of the newspaper, it was usually the job of another reporter to cover these other sports. This was most likely because of his seniority in the newsroom. Considering he had started at the Cobourg Sentinel Star when it was a weekly in the 1950s, it makes sense. He began as a part-time reporter while he was still in high school. If memory serves correctly, he began full-time reporting when he was in his mid to late teens.
During the first few months at the Cobourg Daily Star, it was obvious how special Layton Dodge was in the newsroom. While the rest of the staff was forced to use a very old computer system – and the new one that replaced it – Layton continued to write on his typewriter for many years. Eventually, he adopted the new technology. It took some persuading. He would learn just enough to file his stories.
His humility was obvious. he rarely, if ever, sought the spotlight. When reporting in the field, many people talked about Layton and his commitment to the community. He was the example. And, when I was reporting, there were countless times when people said they only subscribed to the paper for his sports writing.
But while the Cobourg has lost an icon, it is also a poignant reminder about the values of community journalism. There are not many Layton Dodges' left – the people who spend a lifetime devoted to a single community.
There are also very few journalists who can claim the kind of dedication he demonstrated, along with the deep passion for journalism. He loved sports. But, he also loved writing about sports and sharing the stories. If he were given the opportunity, he would have continued to write until his last breath.
Layton was born and raised in Cobourg. He served the community through his journalism. Far too often, young sports journalists snub covering local sports. These journalists dream of the NHL not the Cobourg Cougars or the house league teams. Yet, these are the stories that hold so much meaning for a community. Layton held up a mirror so the community could see itself in his coverage.
Layton knew this in his bones, having never gone to journalism school He learned his craft through experience. His life was committed to making sure these athletes were given the same coverage as any professional. This is his legacy.
If modern mainstream newspapers are struggling for audiences, maybe this is the lesson. Community newspapers need more people like Layton Dodge, reporters who know how to connect with the community and serve it with passion and devotion.
Yes, Layton, you will be missed in so many ways.