By Robert Washburn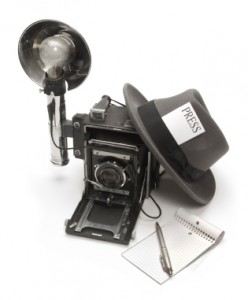 The State of the News Media 2013 annual report on American Journalism delivered some pretty somber results with its release on Monday.
Newsrooms are shrinking to a point where it is having an effect on audiences and content in an unprecedented way. Cutbacks in 2012 reduce the number of journalists by 30 per cent since its peak in 2000 and its lowest since the 1970s.
The results are a 31 per cent drop in people turning to news outlets for information because they are no longer getting the news they were accustomed to getting. Content is suffering. In local TV, sports, weather and traffic now account for 40 per cent of the content produced and the length of stories is shrinking.
"This adds up to a news industry that is more undermanned and unprepared to uncover stories, dig into emerging ones or to question information put into its hands," the authors said.
In addition, digital advertisers are not coming to news organizations, as predicted only a year ago.
It took 24 hours for me to digest the report. And, it will take longer to understand all of it.
My colleague Mike Beaudin and I exchanged emails around the report.
He argued the media can no longer survive by being all things to all people.
Agreed.
He would have local newspapers find areas of interest in the community and become experts in those areas. The beat structures of newspapers also needs to be revamped.
"If I had a newsroom of five reporters, I would take my best writer and turn them into a daily columnist, writing about whatever is top of the news that day.
"I would have a reporter dedicated to education but going beyond board of education meetings to really look at what's going on in classrooms and curriculums.
"I would have a city reporter who would cover council with a view to more enterprise reporting and less council table politics. I would have a health reporter covering local issues and trends in health care. My final beat would be a data journalist, somebody who can analyze, observe and present relevant information in compelling ways.
"Notice no sports, no entertainment, no business, no institutions. Sports, entertainment and business is better suited to aggregators and citizen journalists.
"Major institutions are covered off through main beats and limited to stories that go beyond meetings.
"Frankly, I get tired of hearing that newsrooms no longer have the resources to do quality work because they just water down their existing content rather than focusing on quality over quantity," he wrote.
In response, besides agreeing about the future of mainstream urban major news operations having to undertake major structural changes, I added a few things.
Mainstream sports and entertainment coverage is so crowded and so far from journalism, I agree those should be jettisoned or broken off into separate publications online with their own brand, I argued.
I can see that happening in the near future ("TO Sports powered by the Toronto Star" or "Entertainment Toronto: your home for everything entertaining"). This already exists in blogs like TOblog and so forth.
Branding is critical, as is niche coverage.
Long form journalism will find its home in e-books. The Toronto Star is leading the charge in this. I see this as a growing trend. But news organizations will not be necessary. Freelance journalists will brand themselves and market directly to audiences.
However, I am completely convinced none of this applies to small urban and rural news organizations. The one fault I see with the report is its focus on large news organizations. Even the ethnic press section is based on a news chain. There is nothing about the state of independent or sole proprietorship news outlets.
The demand for diverse, complete coverage for smaller geographic audience remains true.  I do not think community groups, local sports teams or any of the community-based groups and institutions covered by these smaller news organizations will change in terms of coverage. They way we cover them or the processes we use to cover them most certainly will, since the technology will facilitate new forms and types of coverage. But the principles and practices will not. We will still need to find a way to cover the local bantam hockey game and the church's pancake supper. And, audiences will turn to us for that, I think. But who will write it and the tools they use will be different.
I want to believe that an independent hyperlocal online website will do this, working with the community, citizen journalists, contributors and paid staff will do the job based on an advertising and subscription model splitting the revenues 50/50 or as much as 30/70. Advertising will not pay for what we do on a local level, people will.
Lastly, it is abundantly obvious to me (and I think you agree) quality is now the critical fulcrum on which this all tips. People will need to pay more for news; and, news will need to deliver a quality product to earn sufficient trust and credibility for people to pay.  As for the rest of the report, it will take another few days before I can recover any sense of hope.