By Robert Washburn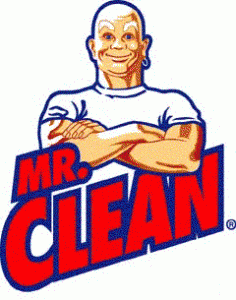 Movember is meant to be a fundraising and awareness campaign for prostate cancer. It is a disease affecting one in seven men in Canada.  The money raised goes to Prostate Cancer Canada, a global leader in the battle against prostate cancer.
What is always interesting is how businesses leverage this kind of effort. There was a time when a business would merely cut a cheque and there would be a presentation – a grip and grin, as we call them in journalism.
Not any more. Now, with branding, a business does not just want to hand over the money, they want to do it in a way that helps their business, by association, and ultimately increase the bottom line.
So, along comes Proctor and Gamble, who control the Mr. Clean products. Guess what! You can help Mr. Clean grow a moustache. It only takes a visit to the Mr. Clean Facebook page. Like it and a stache-o-meter kicks in. For each "like" his moustache will grow. You can also donate on the page.
Rickard's beer is also hosting a Movember event on its Facebook page. You "like" the page and you can duel it out with other moustache growers. It has raised nearly $6 million so far.
Schick, the men's product line and maker of razors, is promoting its Hydro line on its Facebook page.  If you "like" its page, you are given a LIcence to Grow, which will appear on your own Facebook page.
These are great ideas and extremely creative.
Lots of fun.
Lots of big business.
It is hard to complain when the cause is a good one. It just gets hard to find anything anymore that doesn't get co-opted by someone wanting to make a buck.
Ah me. Maybe I am just too old fashioned.
I am not selling anything and you can donate to me by clicking here.