By Robert Washburn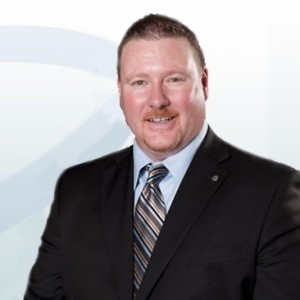 Northumberland MPP Rob Milligan seems to be working overtime to please his superiors at Queen's Park these days, but he is endangering his standing in Northumberland at the same time.
Locally, Milligan got himself in hot water after he sent a scathing letter to Trent Hills council last month accusing them of engaging in partisan politics. The municipal council supported Bill 11, which would extend the Eastern Ontario Development Fund, a pot of money worth about $80 million given to businesses and municipalities for job creation. Trent Hills received more than $128,000 just over a year ago towards its new performing arts centre from the development fund.
After accusing council of acting as shills for the Ontario Liberal Party, he infuriated Trent Hills Mayor Hector Macmillan, who called the allegations incorrect and unfair.
"We have a very serious situation here. We are being blackmailed to toe the PC party line now and in the future, or risk never receiving future program funding consideration," Macmillan said in an interview. "I must state, I was not the previous MPP's lapdog and I am not prepared to become one now."
A barrage of letters and editorials condemned the MPP's actions.
Then, to compound his first misstep, Milligan wrote a second letter on the issue, which caused further problems, as Macmillan claimed the MPP was now harassing council further.
Milligan is certainly no stranger to stirring the political pot. As deputy critic for education, he works hard to get under the skin of Liberal Education Minister Laurel Broten.
In May, he became the darling of the Toronto Sun when he called on the Toronto public school board to revoke a permit for the East End Madrassah, an Islamic school. It is alleged the group was teaching students to hate Jews. Despite denials and apologies from the organization, a few days later the board cancelled the permit and the group lost its privileges.
Then, he went at Broten in the legislature at Queen's Park outraged by the actions of a teacher for a Grade 3 class at an alternative school in Toronto. It seems the teacher took the kids on a field trip to protest against the Enbridge pipeline in Western Canada. The school prides itself on involving students in community issues and volunteerism. He accused the teacher of brainwashing the students and abusing a position of trust. Milligan was a high school teacher for 13 years.
In another incident involving him in his role as deputy critic, Milligan tried to defend his party's position on the gay-straight alliance controversy in the spring. Catholic schools tried to stop the Liberal government from passing Bill 13, allowing students to form anti-bullying groups using the name "gay-straight alliances".
In a priceless interview by a reporter for Xtra, the Canadian gay and lesbian news publication, Milligan struggles to answer direct questions about why he supports student equality and anti-bullying clubs but does not like the name "gay-straight alliance".
Like a bulldog in training, Milligan is learning how to snarl and growl like a good opposition member, barking on command for his party masters. But trying to score political points on the backs of municipal councillors, teachers, homosexuals and Muslims is a risky business.
Certainly, he scores points for his party's political base, which have a grudge against government spending, civil servants (teachers in particular), anyone that is not sexually straight and immigrants. Notably, the federal Conservatives hold the same views. But this is the politics of polarization where driving divisions between people is the purview of politicians rather than seeking tolerance and uniting people to build a better world.
This may be the formula being used in Ottawa. And, it is certainly the political strategy of the Republican Party in the United States. However, Milligan needs to learn it is not the politics of Ontario and most definitely not the way we do things in Northumberland.