By Robert Washburn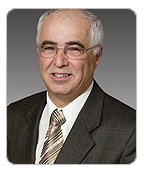 The appointment of Northumberland MPP Lou Rinaldi as parliamentary assistant to the Minister of Municipal Affairs and Housing is more than a little disappointing, reflecting poorly on Premier Kathleen Wynne.
Peterborough MPP Jeff Leal was given the agriculture portfolio in addition to his existing job as Minister for Rural Affairs. While he may be competent, there was no need to place additional responsibilities on his shoulders, especially after Rinaldi's victory. He is one of the few Liberals representing a rural riding.
There was speculation prior to the announcement Rinaldi would receive the agricultural ministry since Wynne had kept it as one of her portfolios in the last cabinet.
Rinaldi was first elected in 2003, serving as parliamentary assistant to the Minister of Public Infrastructure Renewal. Later, in 2006, he was parliamentary assistant to the Minister of Agriculture, Food and Rural Affairs. Then, in 2009, he was parliamentary assistant to the Minister of Municipal Affairs and Housing under several different ministers.
Certainly, he has the experience.
But politics is fickle.
In January 2013, when Wynne won the Ontario Liberal Party leadership, the local riding delegates to the convention were divided: six supported Sandra Pupatello going in, three supported Wynne and another three supported Gerard Kennedy, along with two for Charles Sousa and one for Eric Hoskin.
While Rinaldi was interviewed at the time, he did not state his preference publicly. He was not overly enthusiastic at the time, according to local media reports.
"We knew we'd have a first woman Premier of Ontario," he said, stating the obvious.
There is an old saying in politics that goes: You dance with them that brung ya.
In other words, those who have shown loyalty and support in the past tend to get preference when the time comes to hand out the spoils.
To think the newly minted premier would not be so trite is a mistake. The inner workings of Liberal politics can be ugly. Politicians have memories like elephants and nothing goes unnoticed. It is also clear some like to play political hardball.
And, although the Toronto media noted Rinaldi was well liked, it is a long road from being liked to being in cabinet. So, it may take more demonstrations of fidelity to the new premier before Rinaldi's name floats to the top of the list.
But Wynne should be forewarned. She, or those who advise her, should study the riding map from election night carefully. Northumberland-Quinte West sits on the edge of Tory country. The Progressive Conservatives made a strong showing in rural ridings all around Greater Toronto. This riding could easily swing back.
Rinaldi's victory was no small feat. And, it should not be taken for granted. He has paid his dues and hauled a lot of water for the party. It is time he came into his own. No one thinks he should be finance minister or deputy premier. Surely, he would make a good agriculture minister and would be a solid ambassador for the Liberals in rural Ontario. And Northumberland has not had a minister at the cabinet table in a long time.
The party could use a few more friendly faces outside the urban strongholds or else they may find themselves in big trouble when the next election comes around.
Originally published: July 2, 2014