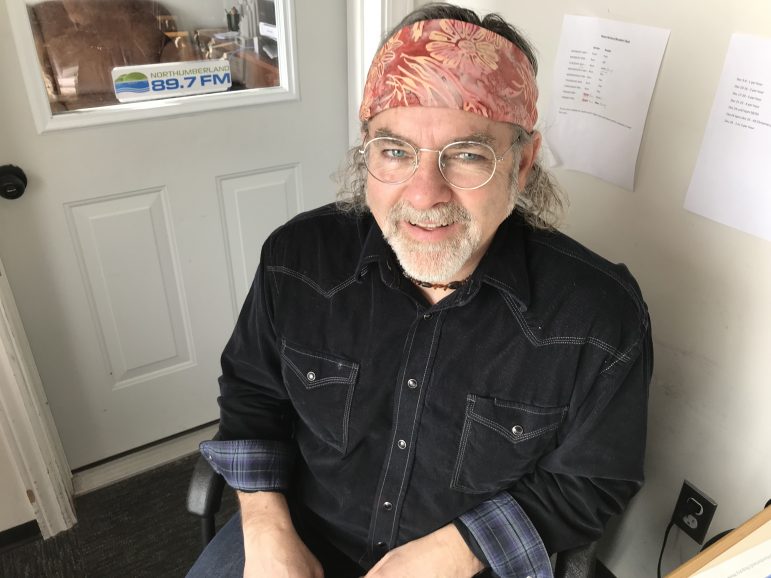 There is a possibility new affordable housing may be coming to Northumberland County, said one of Northumberland most vocal advocates on poverty and homeless issues.
Green Wood Coalition Community Director David Sheffield said he is aware of discussions going on that could lead to new affordable housing projects in an interview with Consider This Northumberland on Jan. 4.
"There are a number of things that are not public information at this point – developers, folks working in the affordable housing realm that are essentially projects that would turn into some housing," he said.
Things are very tentative, he added, saying many factors will have to align, including federal government funding, before a formal, public announcement would be made.
But in a climate where there is only a 0.3 per cent vacancy rate, any new affordable housing is positive.
The Wellington Street apartment fire in Port Hope demonstrated how fragile the system is when it comes to finding people affordable housing, Sheffield said.
When around 50 people affected by the blaze on May 17, the system was placed under tremendous pressure, he said. Numbers of those impacted vary from 40 to 43 to 50 in various reports.
"Then, in one afternoon, 50 are displaced from their residence that is now gone. There was a big response to help and support these people. There was the support to help them find apartments. And, it is my understanding some people are fared fairly well and were housed. Some left the area," he said in a live interview on Consider This Northumberland on Jan. 4.
But while these people were able to get help. Others were also impacted, he added.
"When 50 people come into the market, somebody else is bumped out. If you go down the ladder of housing, those that are bumped out are those at the bottom. And, this is reflected in the chronic homelessness we see," Sheffield explained.
In fact, chronic homelessness has jumped to 63 per cent of those who responded to a study done in April 2018 as part of an overall survey of homeless people in Northumberland done through the social services department for the county. It is up from 43 per cent of respondents in a similar study done in 2016.
Chronic homelessness is when a person or family cannot find permanent shelter for more than a year, according to the Homeless Hub, a Canadian research group focusing on the issue.
In contrast, episodic homelessness, or the temporary or occasional problem of not having a permanent shelter, has dropped to six per cent in 2018, down from 16 per cent in 2016.
These figures were released in the State of Homelessness in Northumberland in November 2018. The study is required by the provincial government to be done every two years. The county undertook the survey in April through a questionnaire done by multiple social service agencies and groups in the community. It also found:
61 people filled out the surveys in 2018, compared to 302 in 2016
50 individuals were homeless, along with 10 families
the average time people were homeless was 18 months
the cost of homeless people on the health care system is more than $180,000 in six months.
Local politicians were very vocal regarding homelessness during the municipal election in October. Many ran on platforms that included the issue. Now that some of them have won, Sheffield feels there are reasons to hope something may get done. He is especially optimistic regarding County Warden John Logel, who has sat as the county representative on the Affordable Housing Committee for several years.
If the public will and the political will can get behind affordable housing initiatives, it could make a big difference, he said.
To hear these and other comments about affordable housing in the county, you can listen to the full interview above.
Podcast: Play in new window | Download