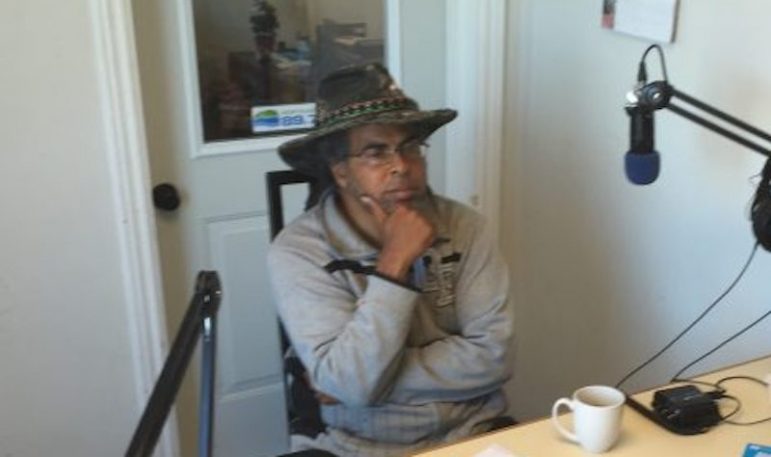 Populist politics is finding its way into local politics, says a local lawyer and activist.
Colin Browne said he notices locally a vast difference in attitudes between urban and rural people, which elsewhere in the world have been the impetus for the rise of populist movements.
"There is a split between urban areas and the hinterland. And that has been associated with populism internationally," he said.
Populist movements, especially in the United States, are misrepresented by stereotypes and fail to provide a true picture of the group and its goals, he said in a recent interview.
Colin Browne said American President Donald Trump and the populist politics so often associated with him are often characterized as white, evangelical, gun-totting, die-hard supporters, who blindly follow him.
"This is not true. The fact of the matter is Trump is – the whole populism thing is – not devoid of all non-white participation. It is not all Bible thumpers. It is not all guns advocates. It is a very broad group," he said in an interview on Consider This Northumberland.
Browne discussed the influence of populist politics in the county. And, while populism is defined formally as support for the concerns of everyday people or the ability of politicians or political parties to appeal to ordinary people, it has morphed into a varied political movement in countries around the world.
Browne, who tracks populist politics online, said he has met a diverse group of people who support Trump and other similar approaches. He has found supporters from Australia, China, and Brazil who hold these views.
Kim Rudd, MP for Northumberland-Peterborough South, recently said she is concerned about the rise in the divisive, angry politics in the riding, attributing it to a style found in the United States under Trump. She gave examples of social media being shared by constituents with her that was inappropriate due to its racist nature. She also shared a story about a misogynist tweet directed at her.
Some populist movements, especially those in North America tend to express anti-immigration sentiments. There is also a tendency for them to be alt-right in their political views.
Evidence of populist politics has already appeared in Northumberland County. Ontario Premier Doug Ford is often described as a populist, as demonstrated when he campaigned last spring during the provincial election.
In November, Maxime Bernier's People's Party of Canada held an inaugural meeting in Cobourg to prepare for the upcoming federal election next October. A riding association executive was elected by 18 people who showed up.
In December, Todd Noel, a local man, protested in front of Victoria Hall wearing a yellow vest, similar to those worn by French protesters, who are considered part of a populist revolution taking place in France. While the French yellow vest movement is opposed to high fuel costs, the high cost of living, demanding taxes on the wealth and a minimum wage increase, Noel advocated protested unvetted immigrants into Canada and the carbon tax.
For more details about Browne's views, please listen to the full interview above.
Podcast: Play in new window | Download