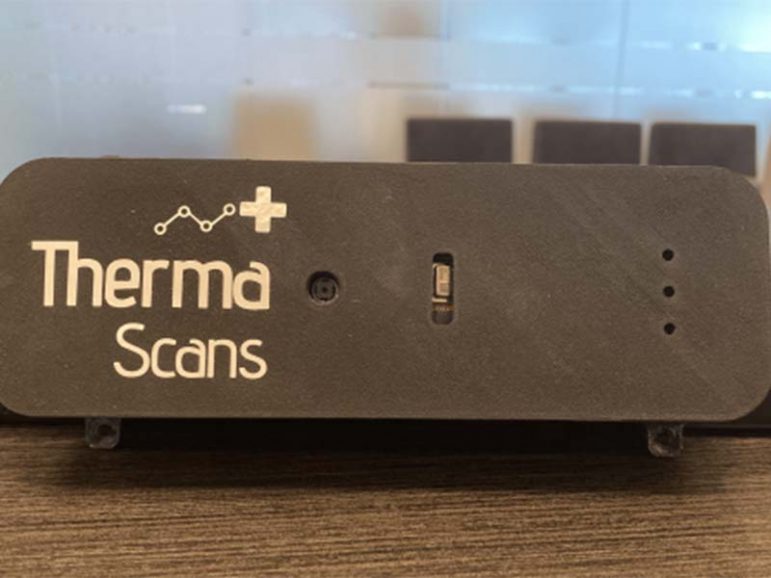 As many of us brace for the possible second wave of the virus to hit, there are efforts across Northumberland looking at how we adjusting to the ongoing challenges we face. Today's show looks at two aspects of the ways our community is adapting.
When the pandemic first hit Northumberland during the lockdown in March, within a two-week period, Venture 13 pulled together a micro-manufacturing operation to create personal protective equipment for hospitals, senior's homes, and others within the county.
If that wasn't enough, it was recently announced another innovative enterprise is helping to protect frontline emergency workers in the county. This new start-up company created a scanning device that is being used by police, firefighters, and paramedics to quickly determine if people have a fever – one of many signs a person is infected with COVID-19.
The device is so successful, it is being introduced as a potential tool for companies and public places to check if employees or anyone entering a building or office is potentially sick. This is a story about a young man from Campbellford who is behind this technology and the people at Venture 13 who have created a new business that has the potential to go global.
So, let's begin with my interview Joseph Miller, a business development officer for Northumberland Canadian Federal Development Corporation (CFDC), and Alex Papanicolaou, founder of ThermaScans, a brand new company that came to life here in Northumberland.
The full interview with bonus material:
Originally aired: September 11, 2020
Podcast: Play in new window | Download