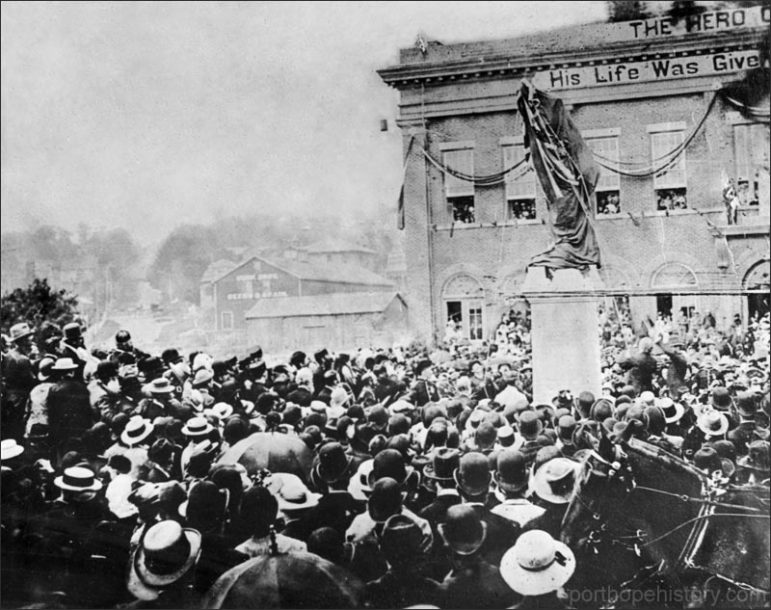 The death of George Floyd, the 46-year old man who died while in the custody in the Minneapolis police, became a lightning rod for intense debate. Even in Northumberland County, there were protests held to draw attention to the issues of unfair treatment of Indigenous and Black people, as well as other minorities.
Out of these concerns, other discussions have emerged, reflected both globally and locally.
One of those debates is over the statue of Lt. Colonel Arthur Williams in front of Port Hope town hall. It raises concerns about aggrandizing historic figures who represent people who participated in racist activities. Williams was born in Port Hope and served in the militia during the Northwest Resistance in 1885. He led a decisive battle at Batoche.
Elsewhere, statues and monuments are being challenged. In some cases removed, or, in other cases, defaced or torn down by protestors.
Professor David MacDonald, of Guelph University, has written about this issue. He will provide insight into the role of monuments and statues and talk about William's statue in particular.
Originally aired: July 3, 2020
Podcast: Play in new window | Download