By Deborah O'Connor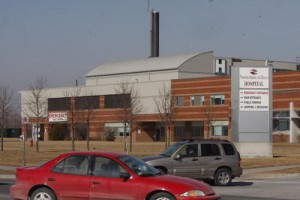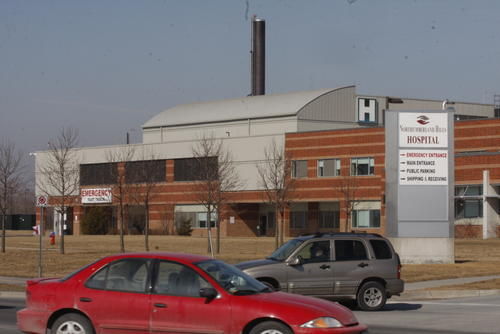 In following the evolution of our no longer brand new Northumberland Hills Hospital, it's been a rocky ride as the last 10 years saw the establishment of the LHINs, (Local Health Integration Networks) as the new overseers of all Ontario's hospitals and health care entities. With their goals of improving health care through co-ordination and better planning as well as reducing the cost of health care, their tasks are monumental.
The community uproar that arose in 2010 over the closing of the hospital outpatient physiotherapy clinic and diabetic care clinic has faded from public awareness as ever more announcements of this or that achievement emanates from the administration. Currently, the latest endeavour is the process called the "Community Health Services Integration Strategy, North East cluster". The Implementation Planning Team (IPT) includes representatives from Northumberland, Haliburton/Kawartha Lakes, and Peterborough County. Their summer update informed that this is a 10 month process that started in January this year and will culminate in yet another plan, the draft service delivery model. The intent is to integrate services being provided now in Northumberland under a "cluster-based service delivery model".
Health providers of all kinds in the county were chided at a Northumberland County Council presentation in July of this year by Trish Baird, Executive Director of Community Care Northumberland, there to give council an overview of the ongoing work being undertaken by the integration team. Ms.Baird noted they were all being told they need to do a better job, although just who is telling them that remains unclear. Is it the LHIN perhaps? Right now several Northumberland health care providers are working on a local draft plan, which could recommend the integration of services selectively or recommend the radical move to merge some or all of them, or something else in between. Participants in the process include both Campbellford and Cobourg hospitals, Port Hope Community Health Centre, Community Care Northumberland, Cobourg's Legion Village, Campbellford's Memorial Multicare Lodge and Victorian Order of Nurses.
Our local draft plan will be made available to the public in the fall for input, and then submitted to participating boards of directors for approval. Following that, the plan goes to the LHIN for final approval, and is expected to be ready for actual implementation by next April, the start of the new fiscal year. So far details of the public consultation are not known, but if it is to be meaningful and genuine, it has to be more than an invitation to go to the LHIN website, follow endless links to find the relevant information and check off a survey.
For the average person it all seems very remote, but if radical proposals emerge, that will change in a hurry. When it comes to our local, treasured facilities, people often don't welcome change, and if any of the proposed changes involve facilities in Campbellford or Port Hope to be swallowed whole by Northumberland Hills Hospital, we can expect a real roller coaster ride of opposition. The LHIN had better tread carefully this time, and providing a real consultation where they actually listen and heed what they are told by the public, will be an excellent first step.