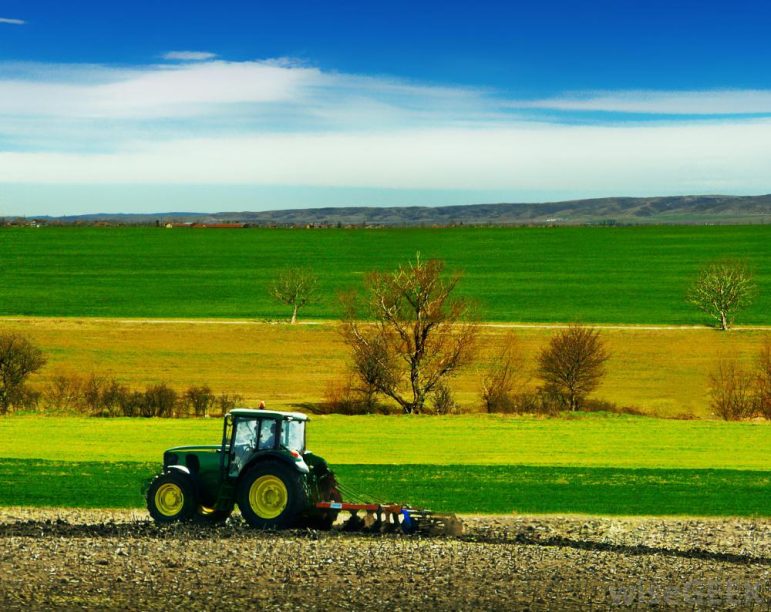 If famers are not having a hard enough time dealing with this summer's incredible drought, the Ontario government decided to hurt them some more.
Changes to the Farm Products Marketing Act, recently proposed by the Farm Products Marketing Commission, wants to gut the role of one of the marketing boards, effectively wiping out the authority of the Ontario Processing Vegetable Growers.
This means the body in charge of negotiating price contracts for 14 of the province's vegetable crops, including carrots, beans and tomatoes, will be completely transformed. Until now, the system has maintained a pretty equitable deal between farmers, processors and retailers. Like all marketing boards, it provides stability of prices, allowing farmers to plan and invest. If lost, it would bring an end to the collective bargaining.
The province wants to replace the current system with an advisory board, similar to the one created for hog farmers in 2008. It is also similar to changes to the Wheat Marketing Board in 2011.
The chance for comments ended earlier this month.
What has many farmers worried is the lack of consultation and the lack of evidence supporting the changes, according to at least one agricultural economist. In both cases, there was extensive public debate and in-depth analysis, experts say.
***Thankfully, Ontario Agriculture Minister and Peterborough MPP Jeff Leal put a halt to things late last week, pending a thorough discussion and analysis, according to news reports. The backlash from farmers, especially in the face of current conditions and pending hardship due to the drought, was obvious. Going forward was too heartless.
For many consumers, the difference would mean little. Any trip to the grocery store will remind anyone the heaps of fruits and vegetables in the bins are not likely to diminish right away since most of it comes from elsewhere. Just look carefully at the signs over the produce.
It is only during this time of year we enjoy the bounty of locally grown vegetables from Ontario. Even then, it is sometimes replaced with foreign food.
So, it may not seem like a big deal. Where is become problematic is realizing the impact beyond our own immediate needs.
For farmers, this is crippling. Already many of them sit on the edge of a fiscal razor, barely able to keep themselves afloat and anything other than an ideal season can be devastating. Even in the most diverse operations with crops and livestock are mixed is not a formula for instant success. For example, the current drought means some farmers are unable to store feed for crop come winter time, leaving them to purchase expensive feed instead.
And, while there are those who want to force the free market upon system, it has proven the smaller operators struggle to compete in a global market place.
It also has an effect on our food security, that is the ability to get good quality, healthy foods easily and affordably. Sure, right now there seems to be plenty. But what happens in the future. As we have seen in the United States recently, the rhetoric around protectionist trade practices is on the rise. Whenever there is a blight, flood, drought or some other disaster, we sit helplessly watching our food prices skyrocket.
The significance of local sustainable, accessible, quality, healthy food is enormous.
But all that seems far away and in a dream.
What is more important closer to home is the negative consequences on one of Northumberland County's major industries. Without agriculture, the region finds itself in a very precarious position. If farmers are unable to survive, much of the local economy collapses. It represents $247 million direct and indirect fiscal stimulus, according to the Northumberland Food Charter.
Between 1991 and 2007, the number of farming operations dropped by 32 per cent in Northumberland, more than double the provincial average. In the same period, a third of local agri-businesses closed, according to the Northumberland County Agriculture Action Plan.
Between the drought and these potential changes, it is time both farmers and consumers sang from the same hymn book, condemning these unnecessary changes for the sake of local farmers and everybody who sits down every day to eat a meal in this province.
Originally published: August 24, 2016