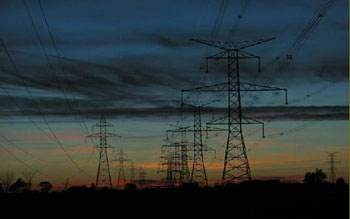 Congrats to some of the local news outlets for providing coverage of a serious power outage via Facebook and Twitter last night.
Much of Cobourg was hit by a major power outage covering the entire town. Earlier in the afternoon, a minor blip occurred when the west end lost power for about 20 minutes. But just before 9 p.m. power went out across most of the town for more than four hours.
Northumberlandview.ca was quick to use both Facebook and Twitter with detailed information from general announcements to specific phone calls, as Chris Pelletier tried to nail down what was going on.
He was not alone. Radio stations Star 93.3 and Breeze 107.9 FM did a fantastic job jumping on Facebook and Twitter to provide official sources of information.
Northumberland Today reporter Pete Fisher also deserves kudos for his efforts on Twitter. He provided some details from the scene, where he was taking pictures.
Within a short time, residents could find out that a power lines on Ontario Street and Westwood Drive went down at approximately the same time. Fire crews and hydro workers were on the scene and they worked for several hours to fix it.
It is great to see this kind of coverage using the technology. Without power, no one could get on the Internet. But through smartphones and other handheld devices, it was possible to get important news.
Good work, everyone.