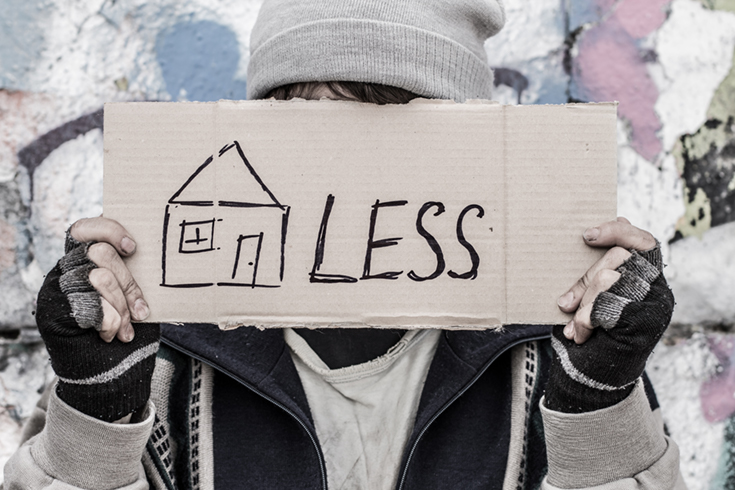 As some of this winter's coldest nights have taken place in West Northumberland over the past week, the only refuge for homeless people is the Cobourg Police Station's warming centre, according to a public health nurse for the region.
Kristina Nairn, the social determinants of health nurse for the Kawartha Pine Ridge District Health Unit in Port Hope, said the closure of the Transition House in Cobourg had left a hole in the local system to help homeless people during the extreme cold, especially at night.
Some warming centres are open during the daytime across the region, giving homeless people a place where they can go to find shelter from the frigid temperatures. West Northumberland was under an extreme cold alert on Jan. 4 with temperatures plunging to -35 degrees. Freezing temperatures started just after Christmas and will stretch into next week, according to Environment Canada.
Northumberland County's only emergency housing centre, Transition House, closed on Dec. 21, following an incident in which a staff person was injured and damage was caused to the building. There is no indication when it will reopen. Residents at the time were given temporary shelter and are being supplied food from local churches.
Transition House was one place homeless people could go to find a warm place to sleep or get temporary accommodation during extremely cold nights across the county, Nairn said. The only other facility is the Cobourg Police Station, which opened a warming centre complete with washrooms and showers in July 2017, she added.
"When Transition House closed, a meeting was called by the county's social services department, bringing together all the service providers to ensure people were not going to be left out," Nairn said.
A plan was implemented to ensure homeless people could find access to a warm place to stay. Signs are posted on the door of Transition House, and notification was sent to many community organizations so they could let those in need know where to go.
Providing timely information to those in need is challenging, Nairn added. Social agencies and community organizations are often vital links for getting the word out to people who usually don't have any way of getting the information. The Salvation Army, the Help Centre, Green Wood Coalition and the local police come into contact with those who are vulnerable, she explained.
Also, there is a network of churches and community groups providing meals – at least one per day at various locations throughout the area- that can also identify someone who might be in need, Nairn said.
"These volunteers can play a really important role when they see someone. They can call and let someone know. Then, services can be provided," she said.
Local warming centres tend to be open during the day. In Cobourg, where a majority of space is available, Victoria Hall, Northumberland Mall, the Cobourg Community Centre, the transit shelter, and the public library are open. The hours vary at each location. On Christmas Day and New Year's Day, only the police station was open during the day.
Still, even with warming centres open during the day and the police station open at night, the challenge is making sure people know, Nairn said. The transient nature of homeless people makes that very difficult.
"It is not a perfect system, and it is frightening when it is this cold, but we are working together. It is this phenomenal, imperfect way. And we do our best," she said.
A recent study of 304 homeless people in Northumberland found 59 families with 26 children were homeless, and 178 people and 48 separate families were at risk of being homeless. Twenty-seven per cent of those interviewed were youth aged 16 to 24.
More to come.