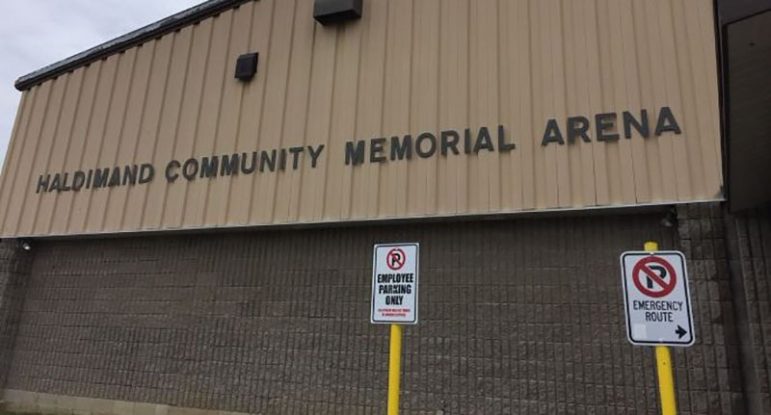 In the face of social distancing and self-isolation, it is good to know citizen activism is not dead. In fact, it is alive and well in Alnwick-Haldimand Township. And how a community got together to stop the council from making a decision that would profoundly impact them.
Social media is not always a great place to be. It can be a place of disinformation, gossip, and rumours. Yet, it can also be a powerful tool to engage citizens in political causes. We saw this in the Middle East during the Arab Spring in 2010. It can bring people together in amazing ways.
Late last week, a post on Facebook got the attention of people living in the Grafton area. There is a Facebook Group called Grafton Ontario Residents. The post said it seemed that the Alnwick-Haldimand Township council was about to suspend the making of ice at its arena.
Now, the Haldimand Memorial Arena, located on the north side of old Highway 2 in the hamlet, has been around for about 70 years. And, it is showing its age. The council has poured money into each year. Plus, there are a number of council reports dating back a decade saying it is in bad shape. So, everybody that follows local politics knows this is an issue.
The surprise was council was going to stop making ice starting this fall. That seemed to come out of the blue.
For many kids and parents, this was a huge shock. When someone realized this was on the council agenda, they posted to the Facebook group this was happening. Suddenly, there were more posts and the word started to spread.
That's when Wilf Venema and his son Marc, joined the online conversation. Marc has a long and deeply personal relationship to the arena, like so many people.
Marc posted some suggestions. The word went out. It expanded beyond the online world. Phone calls were made. And a mini-political movement against the council's plans ignited.
While the brainstorming and suggestions flew around furiously. A petition was launched. As Marc described it, people were getting ready to grab pitchforks. Some were suggesting a protest march of sorts where people would stay in their cars, but line up near town hall to let the politicians know how many people were unhappy.
Marc took a formal approach. He called each of the politicians. By the end of the calls, the council was prepared to reconsider. They called a special meeting on the weekend and they decided to remove the item from the agenda until after the COVID-19 crisis. That way people could gather in the council chamber to have their say.
For Wilf Venema, the power of social media to bring a community together, was a new experience.
Both Marc and Wilf will tell you, they are not the champions of this story. Without all those posting, making suggestions, rallying people, making phone calls, the story could have ended differently. They acknowledge it was truly a community effort that paid off even in the face of such challenging conditions. And, it showed citizens can still make an impact when they pull together.
Podcast: Play in new window | Download