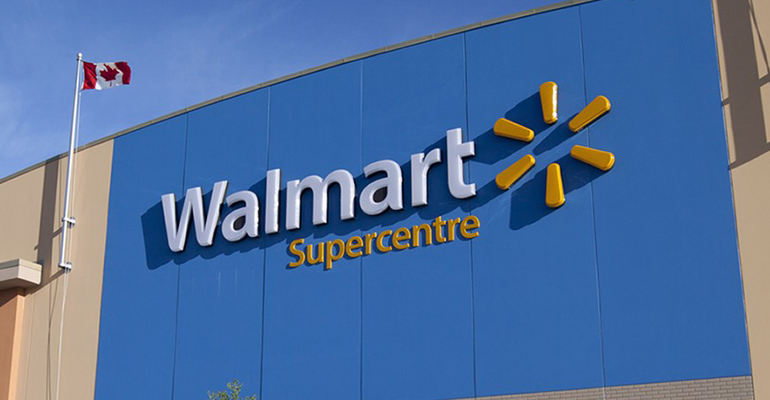 Three separate local bodies will contribute more than $648,000 in tax reimbursements to Walmart after it won a major decision regarding a property reassessment announced in January.
In an interview on Feb. 14, Cobourg Deputy Mayor Suzanne Seguin said Walmart received a tax break following an appeal to a provincial tribunal, costing the town $225,000 in its 2020 budget.
The amount is about one per cent of the total budget, she said, adding it sent her back to find cuts to meet her target of a 1.9 per cent overall increase.
Under the Municipal Property Assessment Corporation (MPAC), it is possible to appeal the value of the property, both residential and commercial. As Seguin explained in her interview, it is not unusual for big box stores to appeal assessments. The process can take a number of years, she said.
The settlement received by Walmart is for a three year period, totalling approximately $648,300.  Cobourg will reimburse the company for about $247,000. The county and the boards of education will pay the balance.
Cobourg Treasurer Ian Davey gives a detailed breakdown in an emailed response.
"Each year we budget an amount for both supplementary taxes that we expect to pick up and cancellations or write-offs that we anticipate happening. Going into 2020 budget, I was expecting a lower amount of cancellations than in previous years because 2020 is the fourth and final year of the current four year assessment cycle and most appeals should have been through the system by this final year. The most recent five years have been as follows: 2016 – $200,000; 2017 – $800,000; 2018 – $600,000; 2019 – $350,000 and 2020 – $225,000. The $225,000 was based on normal expected level of cancellations in the final year of an assessment cycle that will undoubtedly occur as we move through 2020. The additional $250,000 was the result of the finalization of the Walmart / Smart Centres appeal for the taxation years of 2017, 2018 and 2019. The final total of the refund owing to them for the three years will be approximately $648,300 of which Cobourg's share is $247,640. The county share is $140,960 and education portion is $259,700. These numbers are subject to finalization once the adjustments are processed through OPTA but I do not anticipate any significant changes," he wrote.
Seguin posted a comment on social media as the news of the reimbursement circulated, along with her interview promising to provide details regarding the cost to taxpayers. (You can listen to her entire interview here). She posted Davey's response in a discussion group called Politics in Northumberland on Facebook.