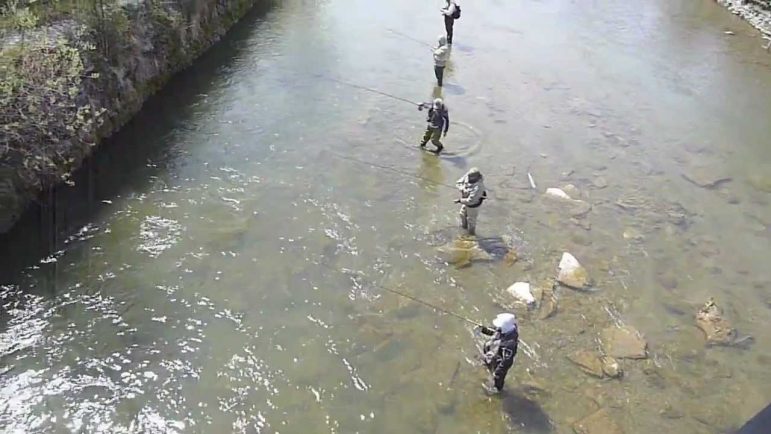 For some fishing and hunting are great passions. And, the end of April marks a marvelous moment for avid anglers. It is the beginning of trout season. For many, it is the official start of fishing for the entire year. Sure there are the die-hards who go ice fishing. But for a majority, trout season is highly anticipated.
Coming to the Ganaraska River in Port Hope or Factory Creek in Cobourg or many of the other tributaries flowing into Lake Ontario, it is an annual ritual. People flock here from as far away as Quebec and the United States.
Yet, with the pandemic, it is not so simple. The Ministry of Natural Resources and Forestry has not banned hunting or fishing at this time. But for officials in Northumberland, the Ontario government's emergency order is in place and every effort is being made to control the spread of COVID-19.
Port Hope and the Ganaraska Regional Conservation Authority have placed restrictions on accessing the river.
Cobourg has increased bylaw enforcement, along with new regulations it passed earlier this week that will ensure physical distancing.
Northumberland MPP David Piccini has called for a temporary suspension of fishing in the region.
For those who are passionate about fishing, these actions raise serious concerns. Yet, we are in a time when we define things as essential services and non-essential services. Is fishing an essential service? To answer this question and provide some perspective, I am pleased to share an online interview with Adam Weir, a field biologist with the Ontario Federation of Anglers and Hunters.  Here is what he had to say.
Originally aired: May 1, 2020
Podcast: Play in new window | Download