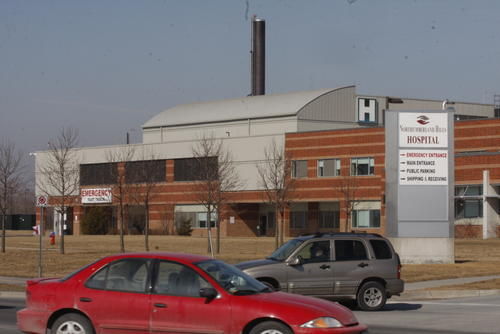 By Robert Washburn
Healthcare is the number one issue in this election a recent poll showed, period. Yet, it is being largely ignored on the national campaign trail.
Local candidates gave brief statements in the media last week. But at a recent healthcare debate organized by the Registered Nurses Association of Ontario, Conservative candidate Adam Moulton did not participate, sending a clear message to voters.
With the Northumberland Hills Hospital consultant's review pending release later this month, the debate over healthcare in this riding seems even more urgent.
The hospital finds itself in an unwinnable situation with repeated deficits, the strains of providing full services, and its disproportionate senior's population. Something must give. The Hay Group will come back with an unsavoury report notwithstanding the pleas by local residents at public meetings to maintain and improve services.
While the provincial government is responsible for healthcare, federal funding is a key component. The Conservative government's record is abysmal. The death of the Canada Health Accord in 2014 is only the beginning. Then, there was the $36 billion in cuts to the Canada Health Transfer. And an additional $16.5 billion was cut to the equalization portion of the transfers.
But the hospital needs more than direct funding. The nurses association identifies the lack of key supports outside hospital and the need for even more investment in critical services like home care.
Shorter hospital stays and fewer in-hospital services means local patients are being hurled into a mishmash of incomplete or limited support. This means people are paying out of pocket for things like nursing care or physiotherapy, among other necessary services.
Patients are also left hanging when services are transferred to other regional hospitals. Already many types of surgery are provided this way. But what if the birthing units are cut locally. It would mean going to Oshawa or Peterborough or Belleville to have a baby. Imagine driving that distance in a snowstorm in February with a pregnant woman.
So, here lies the frustration. No matter what the Hay Group recommends – and we all know there will be pain– it simply does not address the deeper problems facing local healthcare network. It might balance the hospital's budget, but will it really resolve the needs of patients and the community.
The millions donated to the hospital foundation is a clear sign of resident's commitment to local healthcare. The launch of the Equipped to Care fundraising campaign to collect $20 million over the next few years to replace aging beds and infrastructure is another example of the community promise to hold up its end of the bargain.
The provincial government needs to take steps to invest. It is time the federal government stepped up and did its fair share, too.