By Robert Washburn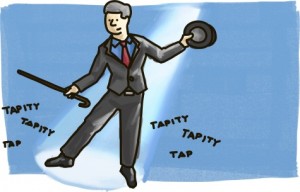 Municipal government is quickly becoming a place where citizens and politicians can no longer come together to work out the problems of the day; and, it is being replaced by rhetorical sledgehammers escalating issues to an unprecedented scale.
Several recent examples come to mind.
A presentation by Nestle Waters Canada Director of Corporate Affair John Challinor II urging Cobourg council to keep using bottled water at municipal facilities is a good case in point.
It came six weeks after 14-year old Robyn Hamlyn came to council asking it to become a Blue Community, part of a national campaign by the Council of Canadians to stop the use of bottled water.
In a carefully crafted speech, Challinor said the industry does not want to stop the municipality from using water or creating water fountains or drinking water at its meetings.
But, to ban bottled water from a municipal facility is anti-democratic and an attack on the freedoms Canadian enjoy under law, he said.
"We simply believe that city staff and local residents should have the freedom to purchase and consume the legal, federally-regulated beverage of their choice on municipal property," he told council. "The decision should not be made for them."
There are also economic repercussions (lost beverage sales). And, there are health implications (unhealthy beverage choices, obesity, diabetes).
This is not an environmental campaign, but a political war waged against the innocent bottled water industry, he said.
Really?
But, this is nothing compared to the breech of the Canadian Charter of Rights and Freedoms currently taking place on George Street in Cobourg. According to Councillor Miriam Mutton, it is an affront to her freedom of expression.
"The boulevard garden in front of my home is an expression of my views about supporting and enjoying nature in an urban setting," she argues in a letter to Cobourg council dated July 12.
The town placed two notices of bylaw infractions of the boulevard maintenance and protection bylaw over plants being higher than eight inches on separate occasions. The town cut the plants in June. She received a second notice last week. The mayor received several complaints, which were passed on to town staff.
When the town passed the bylaw earlier in the spring. Mutton asked the height of plants to be one-metre, but lost the vote.
Both these cases place unusual restrictions on any future debate.
If the town decided to ban bottled water, it would be a slam against democracy, if we were to believe the industry. The act would be a direct attack on personal freedom of choice (which could be argued to be another Charter issue under freedom of expression).
Talk about political spin.
When it comes to gardens, slashing Mutton's boulevard garden breaks even more fundamental freedoms. A lawsuit could end up in the Supreme Court of Canada.
What is a local politician to do?
Neither the water industry nor Mutton should be blamed for trying. Both wish to make impactful cases and win the day. This is not about the merits of either case.
But, what it does do is raise the stakes to unnecessary levels to paralyze politicians in making decisions through reasonable discussion and debate. The loftiness of placing bottled water and gardens in the context of basic democratic rights seems a stretch.
This may also reveal something about municipal policies and processes. When politicians strictly adhere rules and regulations, it undermines any flexibility and, therefore, any sense from citizens that they are being heard or council can be reasonable.
Negotiation and compromise are the hallmarks of good governance. Being pragmatic rather than dogmatic must be the order of local government. When it stops, the results are a series of bewildering acts beyond common sense.