By Robert Washburn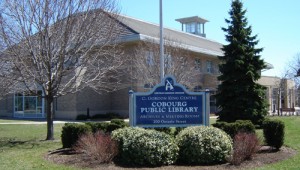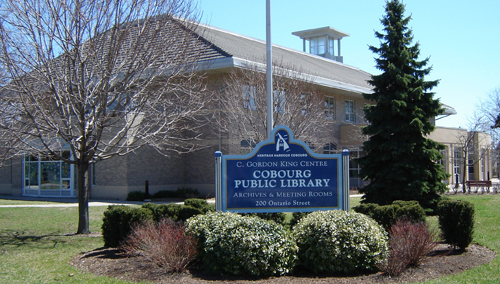 Cobourg library will pay $900 for a digital archive it previously received for free after the provincial government announced it was cutting funding for the service, board members heard last week.
Cobourg Chief Librarian Charmaine Lindsay said the online hosting of historical digital collections called Our Ontario is no longer being funded and a request was made to have libraries across the province pay a user fee starting in July.
But that was not the only bad news. Electronic databases accessed through the Resources Ontario program, allowing patrons to research various journals, newspapers and magazines, is also facing funding cuts.
"It is incalculable how valuable it is," she told library board members at the committee meeting on May 18.
Both these programs are part of a major information access resource program called Knowledge Ontario, which was launched in 2006. It provides a number of services including access to 150 million academic journals, newspapers, magazines, maps and government documents, to name a few.
However, Knowledge Ontario requested $2.1 million in funding as part of a four-year plan. It meant the provincial government was on the hook for $10 million in total. When it was turned down, Knowledge Ontario decided to go to a use-pay system.
Cobourg has invested time and resources to post more than 2,000 images and texts on the Our Ontario site, which allows researchers to access these photographs via the web. Lindsay told the board there was no way the library could possibly recreate the website since it is so sophisticated and costly, approximately $18,000.
The site also included a database of Cobourg Newspapers, including the old Cobourg Daily Star, Cobourg Sentinel Star, Cobourg Star (weekly), Cobourg World, Go, Northumberland News, Northumberland Today and Snap. There are more than 55,000 articles. To recreate this service locally, it is estimated to cost $12,000.
The Cobourg section of the site receives more than 84,000 page views indicating the heavy use by researchers, Lindsay said.
Organizers will charge small libraries, using less than 10 gigabytes of spaces, $1,800 annually. Since the request arrived so late in the year, the library only needs to pay half the fee or $900.
"I feel we could absorb this fee," Lindsay said.
She said it would be a serious setback if the library lost the service. The amount of time and human resources to upload the pictures and news articles is great, she added.
This comes on the news recently of cuts to school libraries across the province.