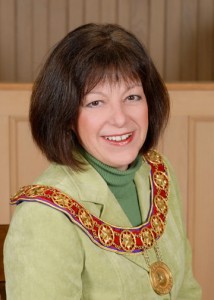 Port Hope Mayor Linda Thompson is not in a position to be deciding what is a conflict of interest when it comes to the OPP policing debate as she did recently.
Deputy Mayor Jeff Gilmer is denying he is in a conflict of interest when voting on the future of the Port Hope police department because his brother-in-law is an OPP officer.
Whether this is truly a conflict will not be decided here. But, what is far more disturbing is the mayor reaction. She agrees with Gilmer's interpretation and has failed to call him on it.
"The deputy mayor has always been good at identifying when he believes to have a conflict of interest," she said in an article in Northumberland Today.
"If it swayed his vote in any way, he would declare that. I'm sure his conscience is clear in that matter."
Well, this is not for her to debate. In fact, she should turn this over to a neutral party or an ombudsman.
With a 4-3 vote, a single person on council has a huge sway that could determine the future of policing for the town. Considering the intense controversy over the issue, as a responsible mayor she cannot be perceived to be manipulating the vote. Instead, she has a responsibility to maintain the appearance of a democratic system.
Furthermore, it is more evidence of her own agenda to shut down the local police force over the OPP. Obviously, nothing will stop her.
This blog has complained in the past about the democratic deficit in Port Hope. This is another shameful example. Given the tenor of the public debate, her actions could be worthy of investigating legal action if someone was willing to pursue it further.
If a brave councillor could find some courage, he/she might even wish to challenge the mayor at the next meeting by introducing a motion to have an outside party review the legislation and comment on Gilmer and Thompson's position.
Either way, it is one more volley for those opposed to council's recent action. It may be technical, but it may also be worth it.