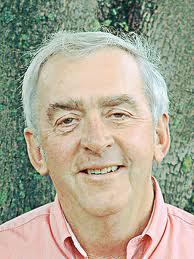 Brace yourself over the next few months, as municipal politicians begin the annual moaning and binging about budgets as frustrated and angry taxpayers take stock of the new councils recently elected in November.
Like a well-choreographed dance, councils will receive the first blush of departmental budgets and wish lists within the upcoming weeks. These will cause immense consternation, as unacceptably high figures will be thrown around. As property owners and businesses get ready to blow their collective stacks, various budget chiefs and bureaucrats will retreat as a nip 'n tuck takes place. Then, it is a little off the road salt expenses here, an increase to user fees over there and voila, a reasonable budget for all.
But, this year may not be so easy. Cobourg Deputy Mayor Stan Frost was grousing last week to the new council about the hardship he faces as he tries to hit the two per cent target he promised taxpayers. He warned councillors to be prepared for the upcoming suffering by saying it will be "quiet an effort".
Hamilton Township council wasted no time in making its intentions known as OPP Detachment Commander Inspector Doug Borton got roasted last week when councillors wanted to know why certain cost-savings were not being translated into the upcoming budget.
With two former police officers now sitting on council, the wiggle room disappeared quickly as Borton explained why a new system meant to save time, travel costs and vehicle expenses was not showing up on the bottom line. If this debate was any indication of the upcoming tenor of future discussions, look out.
Port Hope has yet to make much public, but already people on the street are warming up. Various blogs and discussion lists have started howling about costs and taxes. Wish lists are starting to be filed by contributors with priorities and a growing lists of cuts.
Still, policing budgets provide a unique insight. Newly appointed Cobourg Councillor John Henderson raised the ancient spectre of a west Northumberland police force. Gushing hope and optimism, the former police board chair, mused about the benefits. Joining him was Cobourg Councillor Forrest Rowden, who supported a regionalized police force when he sat on Hamilton Township council.
Yet, policing costs per person in 2008 were $295 in Cobourg, $288 in Port Hope and $245 in Hamilton Township. Last year, these shot up to $266 in Hamilton and $318 in Port Hope. On top of this, Port Hope is looking at building a new police station at an estimated cost of $2.5 million, not including land and furnishings. The OPP contract for Hamilton Township is up for renewal.
The new councils will be put to an early test. The bottom line will be how much influence will the new members have over the old stalwarts. Public outrage may be the force upsetting the balance in favour of new ideas and new approaches. If fledgling politicians can leverage taxpayer's discontent then Henderson may get his regional police force, while property owners and businesses get the relief they seek.
Policing will be the litmus test. It will be interesting to see if the old battle lines can be obliterated and some fresh steps replace the stale debates and tired budget dance of days gone by.