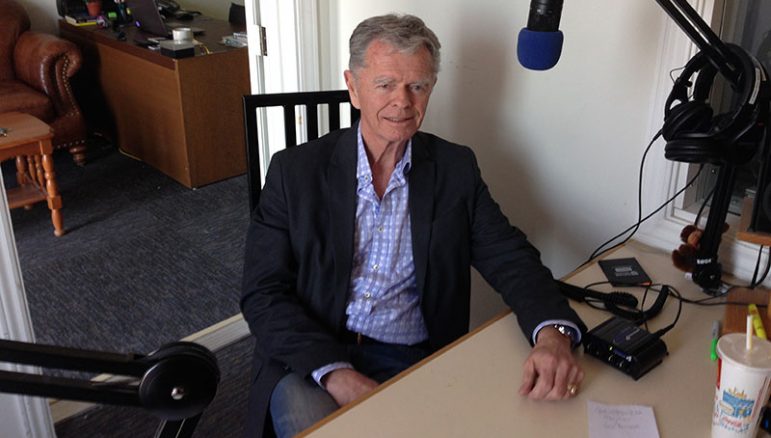 The old Port Hope hospital building on Ward Street could be repurposed for much needed affordable housing, Port Hope's mayor said in a recent interview.
Mayor Bob Sanderson said he is making inquiries into the feasibility of converting the historic building with some help from the municipal government and other levels, along with private sector partners, if needed.
The owner of the property, Southbridge Care Homes Inc., has proposed redevelopment of the site to create a new long-term care facility.
"If we can get all the elements, it could be a win-win," he said in a recent interview on Consider This Northumberland.
While nothing is official, Sanderson said he is optimistic a deal can be reached despite months of tension between Southbridge, and others who wish to see a new long-term care facility built. Meanwhile, architectural conservationists in Port Hope want to see the building preserved.
A Conservation Review Board hearing is scheduled for February to find out if the building is historically significant enough to be designated by the town.
The conflict between the two positions was played out during the fall municipal election, which included direct intervention by Southbridge via social media and other communications, advocating their position.
Sanderson, who has favoured preserving the building, said while many things get put forward during an election campaign, he hopes all sides can move on.
While he has not spoken with Southbridge directly since the election, there is a scheduled meeting for January.
Sanderson hopes to convince Southbridge to choose another site for their new facility, arguing it makes sense to have a purpose-built structure with modern amenities completed and then move the current residents into it rather than build on the current site.
If Southbridge agrees, then the town could move to acquire the building and begin an affordable housing project. using the current 35-40 rooms to be converted into suites.
Sanderson also discussed a number of other issues during the interview ranging from the new hire for a director of community development to the emotions of being sworn in for a second time.
Sensitivity training for the new councillors will not be mandatory, Sanderson said. But he will be encouraging all those recently elected to complete the courses. After the resignation of a former councillor on Feb. 6, 2018 just before a damning report from integrity commissioner Robert Swayze, who concluded the person made comments that results in two women feeling belittle, devalued and disrespected in the workplace.
"They constitute sexual harassment and are contrary to the sections of the code quoted in this report," Swayze wrote.
Councillors will be asked to complete the sensitivity courses. No one can be forced to do it under the current rules – something the new council may choose to make mandatory, he added. Until then, it is optional. However, Sanderson said the names of members who do not complete the courses may be made public.
To hear all of Sanderson's comments and more, please listen to the entire interview above.
Podcast: Play in new window | Download