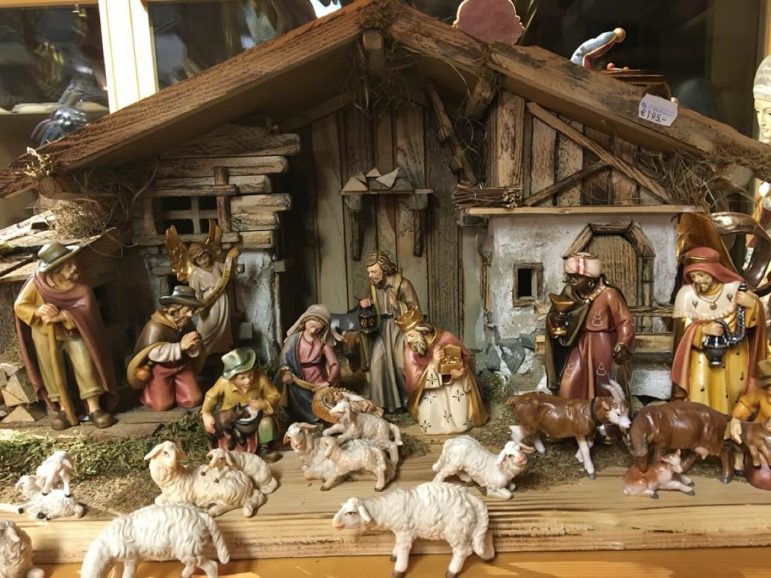 As mainstream Christmas celebrations focus more on commercialism, Santa and Rudolph, there are many Christians who are worried about the focus of the holy day is being lost.
Rev. Neil Ellis, minister of St. Andrew's Presbyterian Church, is not overly concerned.
"I see a lot on social media where people say we need to put Christ back in Christmas. I would just say, he never left," he said in a recent interview on Consider This Northumberland.
As churches across the county prepare for the holiest day of the Christian calendar, next to Easter in its importance, the pressures on faithful worshipers to try keeping the public's attention on the religious aspects of this seasons is difficult.
With three-quarters of Canadians identifying themselves as Christians, according to Statistics Canada in 2011, it would appear an easy task. Yet further studies show that only 15 per cent of that group actually regularly attend services or profess a deeper level of religious commitment.
While Ellis works hard to keep his own congregation centred on the religious message behind the birth of Jesus Christ,  when interacting with the public in general, he takes a different tact.
"If I was to come up to someone and only say, We need to keep the Christ in Christmas", it is going to put up a wall in front of them. Most people do not have the same language we use to talk about our faith. They are not going to understand. I need to find a way to have a conversation and, through it, find a way to share," he said.
The time is coming when Christians need to move away from the idea of living their faith is solely about attending a physical building every Sunday, Ellis said. It is becoming more about a living faith expressing itself in day-to-day life by living the teaching of Christ. People are no longer able to attend regular services, and shrinking congregations make it harder to sustain formal places of worship.
Ellis said it is about going out and doing.
"Every time I see people, I want them to know that they are loved and it does not matter if they come twice a year (Christmas and Easter). As long as they hear the narrative, it will hopefully have a ripple effect throughout society," he said.
In his interview, Ellis shares his thoughts on the variety of religious celebrations of other faiths at this time of year, along with the significance of the nativity and the season of Christmas from a Christian perspective. Please listen to the full interview.
Podcast: Play in new window | Download