By Robert Washburn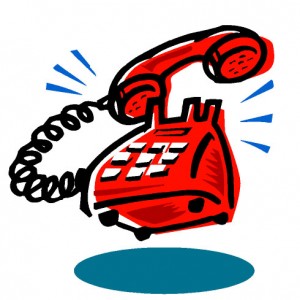 It seems Northumberland MP Rick Norlock is not as pristine as he portrays in the local media when it comes to the robo-calls scandal.
Allegations of voting irregularities swirl around the Northumberland-Quinte West riding, both federal and provincial. But Norlock was quick to distance himself from any wrongdoing; however he seems unable to keep himself out of the crosshairs. He needs to step up now before it is too late.
When the scandal first broke, he said reports of misleading telephone calls and misdirecting voters during the election last year did not touch him. Elections Canada is investigating 57 federal ridings with more than 31,000 complaints being filed.
At the time, RackNine, an Edmonton-based firm, was at the centre of the allegations. It was suggested a firm was hired to make calls to Liberals and NDP supporters misdirecting them to polling stations. The company denies it was the architect of the plans.
However, the Toronto Star reveals an American-based company, Front Porch Strategies, was behind a series of automated calls. It also has a Canadian presence online and promotes work it has done in Canada.
Peterborough MP Dean Del Mastro was one of its clients. And, it turns out, Norlock may be, as well.
Del Mastro says he uses the firm for telephone-based focus groups. His Liberal opponent is saying a budget consultation done by teleconference in 2011 deteriorated into a smear campaign against then Liberal leader Michael Ignatieff.
The Toronto Star reports Front Porch has not been tied directly to the scandal, but was used by 14 Conservative ridings, including Northumberland-Quinte West, according to documents filed with Elections Canada.
However, Elections Canada reports filed by Norlock for both the 2011 and 2008 show Holinshed Research Group, an Ottawa-based firm, as the only expense related to surveys and research.
The robocalls scandal is a messy business as all political parties attempt to tar each other with accusations. Also, the news media seeks to uncover the details in the midst of the misdirection.
Norlock needs to come clean and clear.
In the first story published last week, Norlock says he did not use RMG (The Responsive Marketing Group), a Bay Street firm, also being dragged into the scandal. Then, a day later, he says in another story he did employ them. Then a day after this, the Star reports he used Front Porch.
Enough confusion. Time to stand up and speak out. Put the documents on the table and clear up this mess, otherwise, he will be dragged down with the rest of his party and so will Northumberland County.