By Robert Washburn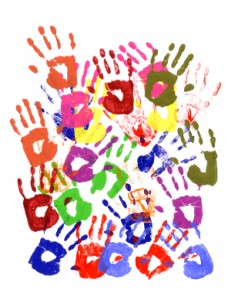 As Canadians celebrated Canada Day with great pride over the past weekend, a pale fell over the festivities as news media reports of huge amounts of money earmarked for multicultural programming were going unspent.
For the tightfisted neo-cons, this is great news, since most of them think the government wastes money on social programs, whether cultural or not. But for those who embrace the vibrant, cosmopolitan ethnic diversity of Canadian society, this is little more than racist policies dressed in sheep's clothing.
At least $30 million was not disbursed since 2007. And, the Department of Citizenship and Immigration's main funding program has watched 40 per cent of its available funds go unused, media reports. The federal multiculturalism budget has dropped to $14.3 million from $21.3 million since the mid-1990s.
This is done at the same time internal government audits report the demand for funding is high and the politicians are the ones to blame for the fact it is not being spent.
But before anyone comes out defending these cuts as part of an overall reduction in government spending, the Parliamentary Budget Office released a report saying the federal payroll rose since Prime Minister Stephen Harper and the Conservatives came to power in 2005.
Notably, the increases were not across the board, but in departments related to security, corrections and policing, such as the RCMP, Canadian Border Services Agency and the Justice Department.
But softer services, like Citizenship and Immigration and the Library and Archives Canada were also cut.
Most Canadians want to believe they live in a tolerant country. We used to have a reputation as peacekeepers and brokers of justice around the globe. There was a time when oppressed people sought refuge from war and strife by coming here.
There is a long and dark history of racism rarely acknowledged. It was as obvious as the Chinese head tax of 1885. Then, there were the internment camps during World War I and World War II, when Japanese, Ukrainian, Italian and a host of others were held.
Little has changed. A few weeks ago, the Quebec Soccer Federation banned players wearing turbans, only to be humiliated by global outrage into reversing its decision.
By 2031, studies predict one in three Canadians will belong to a visible minority and one in four Canadians will be foreign born.
Thankfully, young people are far more tolerant than seniors, according to a Leger Marketing poll done in 2010.
It found 81 per cent of 18-24-year-olds were more likely to hear or see examples of racism compared to 31 per cent of those above that age group. It is believed this kind of sensitivity shows a more open-minded attitude toward others and disgust for racism.
Leadership by example is one of the best ways to fight racism. Here is where the federal government fails. Through its quiet actions behind the scenes, a silent campaign against Canadians of certain ethnic backgrounds is targeted.
Northumberland MP Rick Norlock has a lot of explaining to do. In the meantime, county residents should be reflecting on local attitudes to ensure all who come to live, work and visit get a truly Canadian welcome.
Originally published July 3, 2013