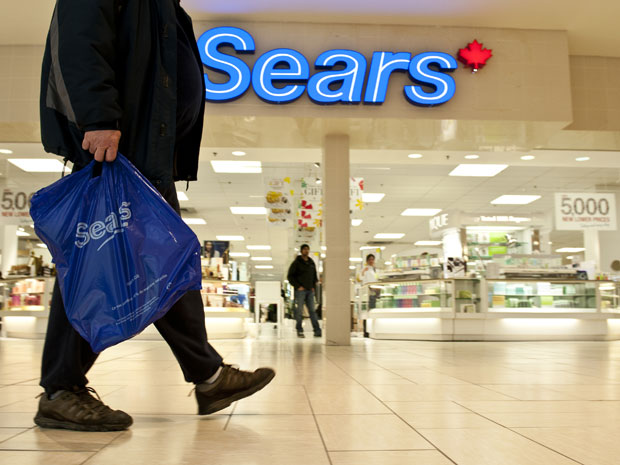 The closure of Sears in the Northumberland Mall provides a good reason to pause to think about the future of retail in the rural Ontario.
A Sears spokesperson said the company's motives were based on lack of surplus stock for an outlet-style store, as well as a poor bottom line. When the doors close in March, it ends an era spanning decades, as Sears had a catalogue pick-up in Cobourg for many years prior to a full-line store in the mall.
And while many may argue the loss of such a major retailer is a sign of the weak local economy, it is also a reflection of major changes taking place in Canadian retailing.
A recent article in PYMNTS.com, an online retail and consumer trend site, says the future of large anchor stores in malls is under scrutiny. Large American mall operators are ditching Macy's, JCPenny and Sears for smaller more targeted tenants.
In its Consumer Trends Summer 2013 update released by the federal government, it clearly states traditional the shopping mall retail experience is stagnating in response to changes in technology and consumer demand.
New malls are no longer being built, but renovated instead, the report says. Just look down the road at the Oshawa Centre to see a great example. Landsdowne Place in Peterborough is also renovating and adding new tenants.
The demise of strip malls, mainly in large urban centres, is another trend as customers prefer shopping at large, multi-levelled shopping and/or power centres, the report also states. However, later in the same report, it says the dominance of power centres, sprawling collections of big box stores and factory outlets, is also declining, too as vacancy rates rise in some places across the country.
Certainly, malls are the favourite shopping experience for baby boomers, as the report points out. But for millennials and other younger generations, they are turning to online shopping and a more technology-based experience. Giant malls, like Yorkdale in Toronto, will continue to be successful, but mainly because they constantly reinvent themselves.
In a recent Yahoo News business article, Jim Dahany, chief executive officer of retail-consulting firm Customer LAB, said malls in smaller cities and towns will not be able to find tenants to replace large anchor stores.
So maybe it is time to consider the future. The space left by the closing of Zellers a few years ago is nowhere near filled and there seems to be no activity. As more leases are coming up, some stores are relocating elsewhere within the town. But how much longer can the mall survive?
Rather than spelling impending economic doom, it may be part of the evolution of retail. But before anyone should take a sigh of relief, it is incumbent local economic development offices and town hall take steps to make it clear what is going on in terms of the future. It is no time to hide under desks and hope for the best.
Like so many of the institutional services, like health care, are being regionalized, it would appear the same holds true for retailers. It almost seems like retail chains expect shoppers to travel to major urban centre to shop rather than open outlets in rural Ontario. Small cities and towns are left with providing essentials, like groceries, hardware, pharmacies, pet supplies, and restaurants, etc. and downsized versions of big box outlets like Wal-Mart and Giant Tiger. The day-to-day needs will be met.
Niche retailers will rely on meeting specific demands and distinguish themselves with superior service, strong customer relationships, and loyalty.
With this news should come a clarion call for a retail study of the region and a plan, similar to the one developed for the downtown, outlining the potential opportunities to provide guidance for the development of business in West Northumberland.
The hard truth may be there is not sufficient consumer power to sustain a mall any longer. And as online shopping and new technologies advance, the reality may take some getting used to as the landscape changes, both literally and figuratively.
Originally published: Nov. 30, 2016