By Robert Washburn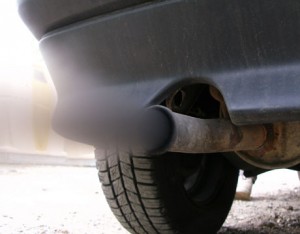 A bylaw to control idling cars or trucks in Cobourg is currently being considered by the Environmental Committee, the town's engineering manager confirmed last week.
Teresa Behan, manager of engineering, said the committee is looking at creating a bylaw similar to other municipalities that would prevent people from leaving their cars running while waiting or unloading.
The biggest concern is getting a bylaw that works and is enforceable, she said.
"We are aware Port Hope has a bylaw but they have not enforced it," she said. "So we are hesitant to bring a bylaw forward to council that is not enforceable."
However, Port Hope Police Chief Kevin McAlpine said his officers do enforce the bylaw on a complaint basis.
"There were seven complaints. Three vehicles were gone when we arrived. Three were given warnings and one was in compliance because it was so cold out," he said.
Port Hope created its bylaw in 2007, which limits a vehicle to idle for more than three minutes. There is a provision that allows people to idle a vehicle in cold weather and it exempts emergency vehicles, like police and fire trucks.
The bylaw also has a long list of other exemptions including cars idling in a repair shop or cars stopped at broken traffic lights, transit buses, farm equipment, government trucks and cars, refrigerated trucks and so on.
Ontario's Environmental Commissioner Gord Miller released a report Tuesday saying he is concerned about the government's ability to meet greenhouse gas emission targets. There were 165 mega tonnes of greenhouse gases pumped into the atmosphere in 2009.
While this is below the 1990 emissions rate, there is an expected 23 mega tonnes worth of growth due to economic expansion in the province, he said.
The transportation sector is responsible for almost a third of all emissions, making it the largest contributor of GHGs in the province" said Miller in his media release.
The bylaw is expected to come back to the environmental committee in June. It will be discussed and the committee will decide if it will move forward to council for approval.