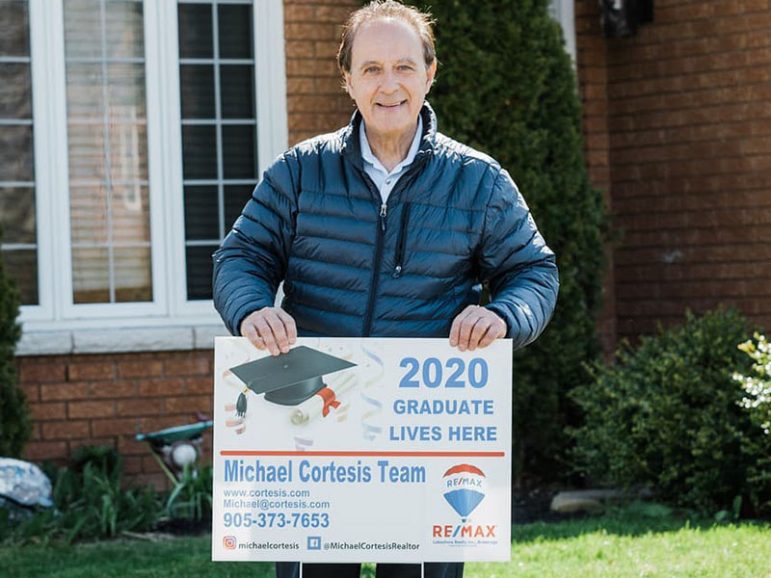 Graduation ceremonies are special. The grad dance is a chance to dress up in stylish gowns and tuxes. The parade is a grand moment for family and grads as they make their way to the bash. Then, there are the solemn moments when the graduate crosses the stage, and parents burst with pride. It is an important ritual – as a touchstone for many lives marking the end of one stage of life, moving us into another.
With the pandemic, an entire cohort of grads will not cross the stage this June. While the various school boards, colleges, and universities promise to hold graduation ceremonies in the future, it is impossible to mask the disappointment for some.
This inspired local relator Michael Cortesis to do something about it.
It is not just for high school grads.
This is his way of acknowledging the importance of education.
But how does he find the time?
Putting the signs up brings a lot of joy.
And, there is a great reward for everyone.
If you are interested in getting a sign for a grad in your house, go to his Facebook page or email him at michael@cortesis.com.
Podcast: Play in new window | Download