By Robert Washburn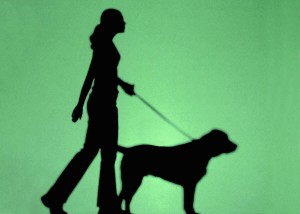 A proposal for a new dog park should be before council within the next week, says Councillor Larry Sherwin, the politician responsible for parks and recreation.
Back in February, Sherwin promised to address the need for an off-leash park to replace James Cockburn Park after the Ganaraska Conservation Authority said it was taking back the Cobourg conservation area.
"I hope to have something within the next three weeks," said Sherwin following the June 27 Cobourg council meeting.
"I would love to leave it where it is, but we do not own the land," he explained.
A proposal is currently under negotiation with an announcement coming soon that will meet the needs of dog lovers who already use James Cockburn Park as a de facto dog park.
"We have some fencing available to us to make it appropriate for an off-leash dog park. I think it will be a great place. It gives the water, shade and a great area to run," he added.
Sherwin committed himself to finding a solution back in February after he announced a crackdown on the leash bylaws if people were found with off-leash dogs in James Cockburn Park.
An open house was held to find a solution. That was when Sherwin said nothing could be done to save the current situation.
The 20-year lease between the town and the Ganaraska Region Conservation Authority ended earlier this year. The authority wants to return the space to its natural state, especially wanting wildlife to return.
Numerous letters in the local media urge council to keep James Cockburn Park. The idea of having an official dog park has existed for more than 15 years. Previous councillors have promised action, but failed to deliver, as was the case with the past two councils.