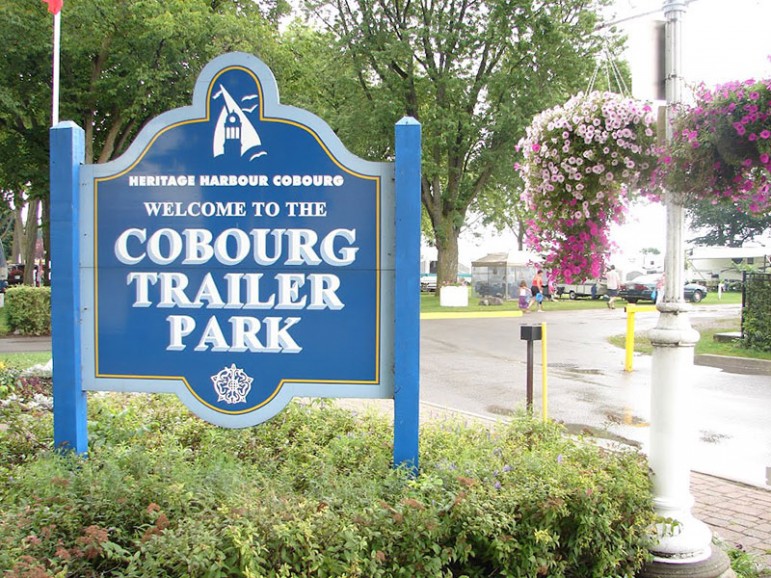 What began as a simple landing wharf in the 1820s, today Cobourg's harbour is a major point of pride for many residents.
However, it is going to be the focus of controversy over the upcoming months, as it has many times over the centuries. Multiple planning documents now suggest the trailer park, located at the foot of Division Street, is on the table for future development.
While politicians and bureaucrats tip-toe lightly around the possibility of getting rid of the campground, already an online petition has garnered more than 600 signatures and a Facebook page to save the Victoria Park Campground was active until October.
A tourism study received by council last August calls for a hotel, spa and a restaurant, among other suggestions. The idea is to turn the area into a four-season destination rather than just a summer-only use. There were also options to create a new campground, along with a mini-golf or attractions complex.
Cobourg Mayor Gil Brocanier tipped his hat to the area as one of many potential projects in 2016 in a radio interview last week.
There is no clear vision, which is good for the politicians, as they feel their way to a possible course of action. But one thing seems pretty clear; there is a hankering for change.
It is not the first time the trailer park has faced intense debate.
In 1992, council approved a $780,000 facelift as the town developed the walkway from Division to Green streets. Even back then, there was grumblings about what should be done with the campground in light of this massive upgrade.
Yet, the idea of a hotel appears far-fetched.
The site at Albert and Second streets has sat empty as multiple developers have proposed plans that bear no fruit. Several planning documents suggested a hotel in this location. Some argue the height restrictions make it uneconomical. It would be interesting to know what the current vacancy rates are at local hotels to determine if there really is a need.
Economic revitalization in the downtown gets a great deal of attention, possibly more than it deserves at times. There are lots of documents with great suggestions to improve the existing configuration. In fact, Downtown Master Plan provides some very quick, inexpensive and creative ideas to spark interest in investment and improve the area.
A debate over the Victoria Park Campground is a distraction. Certainly, it is not a hill for this council to die on.
No doubt, some might argue this is a situation similar to the ice rink on Queen Street. There were many protests when it was proposed. Yet, it has evolved into one of the major features of the area and a massive success.
The waterfront is different. It is far too easy to convert this precious space into a high-end enclave for a few and not a public space for all. Council has plenty on its plate to worry about. Let's not add this to the growing pile.
Published originally: Jan. 27, 2016