By Deborah O'Connor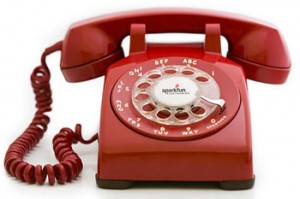 Hamilton Township council recently discussed formalizing its public complaints process but were unable to agree on whether people should be required to divulge their names. While Mayor Mark Loveshin believed if there was no name, there was no complaint, as he put it, Councillor Isobel Hie disagreed, saying it would be a breach of trust with complainants to identify them. The matter remains unresolved until council takes another look at a later date.
Township residents will have to wait to find out if they can make complaints against their neighbours and town staff anonymously without having to answer to anyone, even the person being complained about. Now this may seem like a trivial matter, but the practice of public bodies allowing anonymous complaints from citizens can have perilous consequences sometimes, especially when the object of the complaint is a person or family on social assistance.
Since the Harris Conservative government launched their famous welfare snitch line in 1995, the rules governing its use have stayed the same. Anyone can call the toll free number to make a complaint about someone on welfare and the local office is required to follow it up, however vague or unlikely. Common reasons for the call include allegations the person is working, which in reality is actively encouraged by Ontario Works. As long as the recipient reports income, it's perfectly fine to have a job. Half of that income is clawed back, but that's another story. A large proportion of complaints turn out to be against people who aren't even on welfare, statistics have shown.
A more sinister reason for making a complaint is when an angry former spouse calls with one purpose in mind: getting a person cut off assistance so they are forced to return to the relationship. Reasons given can vary from an alleged undeclared live-in partner to unreported income. It doesn't really matter what the excuse is, as long as it works. It frequently does, too, leaving the victim without the means to pay the rent and in the fast lane to eviction. It takes time for the Eligibility Review Officer, as he or she is known, to investigate. And while they do that, benefits are often suspended without any quick recourse available. Even in cases of documented abuse by the former partner the complaint is taken at face value with the same results for the abused.
Eligibility Review Officers have wide ranging power, including getting search warrants under the Provincial Offences Act if the bank or other institution balks at handing over personal information. They can question family, friends and neighbours, and even charge them if they refuse to co-operate. That's a lot of havoc generated from an anonymous phone call, with devastating consequences for the person named, who does not have the right to know who their accuser is, or explain if there is a personal vendetta at play.
If Hamilton Township Council is any example, it appears that the issue of anonymous complaints at the municipal level has some of that same flavour and potential for abuse by people carrying a grudge. Yet in Canadian courts the right to face one's accuser is a principle most of us hold dear. It shouldn't depend on the context; it is an absolute standard that people of conscience should insist on upholding. No court of law would give any weight to an unsigned letter or taped evidence from an unnamed source and neither should any public institution or government. It's just not right.