By Robert Washburn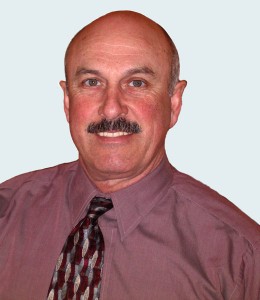 Northumberland MP Rick Norlock wandered into a dangerous political minefield recently when he voted in favour of a private members bill looking to reignite the abortion debate in Canada.
His colleague, Kitchener Centre MP Stephen Woodworth, wanted to create a committee to study whether a fetus is a human being before the moment of birth. The bill lost in a vote of 203 to 91. More than half of the 163 governing Conservatives  – 87 members – voted to support the bill. Norlock was one of them.
Many high profile ministers voted in favour, including Status of Women Minister Rona Ambrose; immigration Minister Jason Kenney; and  Government House Leader Peter Van Loan, among others.
So, he was in pretty good company.
The news media covered the story, providing some insight into his rationale. First and foremost, Norlock said he would be a hypocrite if he voted against the bill based on his Roman Catholic beliefs.
But, in a very revealing video posted to YouTube by local journalist Chris Pelletier for his website Northumberlandview.ca, Norlock gives a detailed argument in full and unedited.
He is extremely agitated, saying he did not want Prime Minister Stephen Harper to bring the motion before parliament, repeating it several times. He bases this on a commitment by the Conservative government not to raise the issue. It is obvious he feels betrayed.
Norlock mentions the democratic nature of private member's bills and the freedom politicians have when voting on them. That is not true and there are many cases in the past when a political party will tell its members how to vote on a private member's bill. Yet, at one point, he also suggests the rules may need to be changed.
He also acknowledges the divisive nature of the debate, saying he knows families where this topic tears them apart.
Finally, he tries to minimize his position by arguing not everyone in the constituency is going to agree with him and those who hold differing views should suggest ways to prevent this issue from being raised in the future.
This is not new territory for a Northumberland MP. In 2002, Liberal MP Paul Macklin faced a similar dilemma as parliamentary secretary to the Minister of Just and the Attorney General. Longtime MP Garry Breitkreuz, a Reform Party member from Saskatchewan, presented a similar bill. He continues to sit in the House of Commons and is now a Conservative.
Macklin did not support the bill and spoke at length against it.
"Motion No. 392 clearly touches upon some of the most fundamental moral, social, economic, health and legal questions. These questions often come down to our own fundamental and personal values. It is the responsibility of the government to examine these fundamental questions and strive to achieve some balance between the competing views," he said during the debate.
Norlock has a right to his personal views. And, on occasion, politicians are given the opportunity to vote their conscience. Harper knew he could not control the vote since it would whip up a firestorm within his own ranks and his political base.
But what is really disturbing is a statement Norlock makes in the middle of the video when he ponders what might happen if the issue of abortion comes up in the future.
"If it comes up again, I may well have a different view," he said.
Is this not the epitome of hypocrisy? It completely undermines his entire position and his credibility.
If Norlock wishes to take a moral stand, so be it. As voters we can understand this, even though we may disagree. But his statement raises serious questions about the strength of his moral conviction on this issue.
This is more than a politician trying to play both sides of the fence. It is the most unacceptable example of a blackbench MP unable to think for himself in order to hold fast to his own position for fear of his political masters will punish him.
It appears the representative from Northumberland is proving he is no more than a puppet of the Prime Minister and his staff, even when it comes to deeply personal beliefs. Nothing could be more unnerving or revealing.