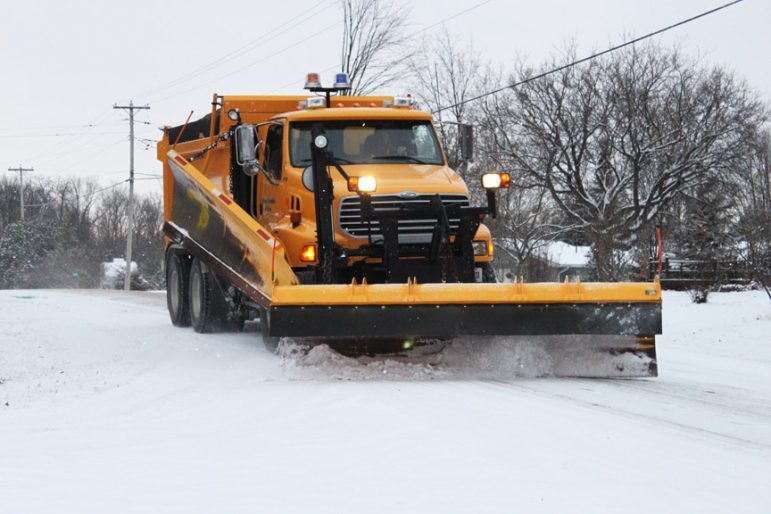 As the freezing rain turns the driveway into a skating rink this Boxing Day, it is a reminder of the dangerous side of winter. It is a time when going out to retrieve the newspaper is more an act of bravery and skill than one might think.
Snow removal is a touchy subject. Ask anyone who drives or walks, and you can evoke an instant tirade about the lack of clear roads and sidewalks. But nothing is ever as simple as it seems.
In fact, there are a myriad of bylaws from shoveling sidewalks, to clearing emergency exits, where to place your garbage, as well as where you can park. Oh, and don't forget to keep gas meters clear and hydrants visible.
Port Hope Councillor Terry Hickey recently prompted residents to make sure they keep their sidewalks clear within 48 hours of a snowfall starting or by 7 p.m. the following day. Downtown businesses have 24 hours.
He also urged people to participate in the Snow Angels program, where seniors and disabled homeowners can contact Northumberland Community Care to have their snow removed.
Cobourg's policy is a bit different, giving residents and businesses until midnight on the day following a snowfall or freezing rain.
In both cases, fines are levied under the Provincial Offences Act with a potential maximum of $5,000. Not cheap.
But despite efforts each winter by local municipalities to make the public aware, there are still those who don't bother. A recent scan of downtown Cobourg after a recent snowfall left several sidewalks icy in front of stores well after the deadline.
Then, there are the homeowners who don't clear. For some, it may be age, infirmity or disability which prevents them from getting it done. But, there is a responsibility by these homeowners to contact the various services, like Hickey mentioned, to ensure their walks are done.
The one that is a bit more mystifying is road clearing. Watching the plows move throughout the municipality defies logic for a bystander, especially a day after when the roads are dry, and the sun is shining.
There is a ranking system where main roads are obviously the priority and secondary streets and below are done later. Anyone living on a small crescent or minor street can tell you about waiting for the plow to arrive.
The towns are urged to keep meticulous records by the Ontario Good Roads Association, a longstanding municipal organization, who study all things to do with transportation in the province. Due to potential lawsuits, it provides templates for keeping records of snow clearing, as well as draft policies and legal wording to assist politicians and bureaucrats. It is now a science, as well as a logistical nightmare akin to the Gordian knot.
It would be good for municipalities to make these records public, especially in an age when the Internet makes it so easy to be transparent about where, when and to what level a public service is provided. It might also help in debunking urban myths about preferential treatment for certain residents or businesses when it comes to clearing.
Taxpayers learned municipalities and the county are preparing to replace snow plows, literally to the tune of hundreds of thousands of dollars. This equipment is not cheap.
But, maybe, more importantly, the enforcement needs to be stricter. It should not take a lawsuit or somebody lying in the hospital for the town to crack down on uncleared sidewalks. It should be done with the same zeal as parking infractions and the benefits to residents a lot greater.
Originally published: Dec. 28, 2016