By Deborah O'Connor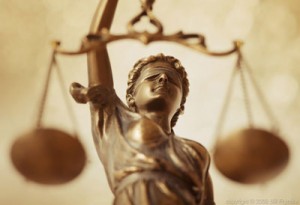 Since 2008 there have been three major discussion papers examining the state of the Province's legal clinics, the latest released in May 2012 with the intimidating title of "Ideas for the Future Development of Clinic Law Delivery Services in Ontario". This one is the most critical of the system yet, and announces its purpose is to challenge clinics to "address fundamental questions about long term structure and sustainability of clinic law services in Ontario".
With a background that includes taking part in the formation of the Northumberland Community Legal Clinic based in Cobourg, and many years of employment there as a community legal worker, this writer admits upfront that legal clinics are dear to my heart. While criminal and family law matters eat up the lion's share of legal aid funding and use private bar lawyers to assist clients, the clinics, that part of Legal Aid Ontario that deals with poverty law specifically, are unique in how they practice the fine art of securing social and economic justice for clients.
Legal clinic help the poorest of the poor. These people are recipients of welfare, the provincial and federal disability programs, worker's compensation, and employment insurance. They are almost all tenants and those not on public programs are likely to be among the working poor. They are the elderly on their skimpy old-age pensions or students trying to get through school without much help.
Besides their poverty, the other link that connects them is their vulnerability. The network of seventy-seven legal clinics in Ontario is their salvation, often their only one, when disaster strikes. Services range from quick telephone advice in simple situations to protracted cases in more complex areas like Canada Pension and Worker's Compensation, taking years to resolve. If clinics have the luxury of enough time to take on community development projects in addition to the endless casework, tenant and injured workers' groups are started along with anti-poverty organizations to fight back against unfair government policies. They're a busy bunch at most legal clinics and their communities couldn't do without them, even as those communities are largely unaware of the huge contributions that legal clinics provide to their disadvantaged residents.
Legal Aid Ontario is part of the Ministry of the Attorney General, and like all ministries, has lately been engaged in various efficiency seeking and cost cutting exercises. While the Crown Attorneys enjoy big wage hikes and expansion to bolster the prosecution side of the justice equation, defense lawyers and legal clinics, who represent the rights of the accused and the disadvantaged, are pressured to keep those expenses down.
Clinic lawyers and community legal workers, who represent the cheaper paralegal component of the system, are paid from a salary grid established many years ago. They are not paid on a case by case basis like the lawyers in the family and criminal law systems. While each clinic's community-based board of directors receives funding for staff based on the grid, there is almost no wiggle room when it comes to how that cash is allocated. The top of the legal clinic grid is nowhere near the heights achieved by lawyers working for the Crown, sending the clear message that the Province is much more interested in prosecution than preserving rights.
Yet even as this disparity widens, the clinics haven't done too badly through the years. In 1995, the full complement of 77 clinics was operating at a cost of $37 million. By the funding year 2010/11, that funding had grown to $70 million for the same number of clinics.
In the usual Toronto-centric way of doing things, there are 35 of the clinics in the city with 10 in the North, 17 in our area called Central East, and a further 15 in Southwestern Ontario. Thirteen of these clinics are specialized with mandates in specific areas of the law or serving specific client groups. Toronto has a full range of services.
The rest are general clinics that handle a grab-bag of poverty law services, from provincial matters like Ontario Works, Ontario Disability Support Program, housing law, Employment Standards, Worker's Compensation, Criminal Injuries Board and Human Rights to federal matters like Canada Pension, Employment Insurance and Immigration. That's a mighty tall order, and clinic staff are kept hopping staying current in all those areas of law to provide skillful representation to the clients depending on them.
The bean counters are not happy with the clinic system as it stands today, and in the next installment of this series we will look at the source of their displeasure and some suggestions for overhaul.