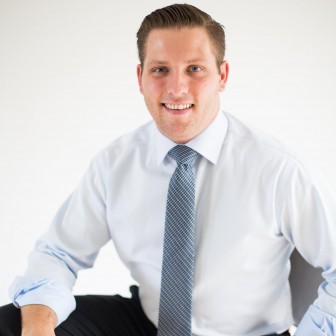 By Robert Washburn
It could be framed as a David and Goliath story.
Local businessman Adam Moulton defeated party insider Paul Smith as the federal Conservative candidate for the new riding of Northumberland-Peterborough South last weekend at the Port Hope High School in a battle that drew attention across the country.
So often, the public couldn't care less about the inside-the-park politics of a nomination meeting. But, the contest between Moulton and Smith gained national prominence when Canadian Press reported alleged irregularities about two weeks ago.
Smith accused Moulton of breaking the rules when his father, Ralph, began selling party membership through his Canadian Tire store. Then, there were complaints the deadline for membership sales was suddenly stopped earlier than expected. The national party became involved, declaring no rules were broken.
But, the skirmish belies a much deeper conflict within the riding and the party; hence, the results are very telling.
Smith, 50, is a powerful Ottawa party insider, which he flaunted during the campaign at an event where former Prime Minister Brian Mulroney and his celebrity son, Ben, were the main guests. He worked as Mulroney's executive assistant, but also for a number of federal departments and Joe Clark, another former prime minister, when Clark was foreign affairs minister.
He also brought extensive business experience, having worked for Bell Canada and creating his own company, Equity Financial Holdings Inc. More recently, he was chair of Via Rail after serving on the board for eight years.
Moulton, 24, is a salesman for a computer software company based in Vancouver. He has held mostly summer jobs. His Ottawa experience includes working for four months for the Ministry of Health and Canadian Northern Economic Affairs.
He attended a Christian university out west, Trinity Western, where he received a business degree and Master of Business Administration. This is compared to Smith, who has undergraduate degrees in political science at the University of Ottawa, his Master of Arts in Public Administration from Carleton University and his MBA from INSEAD in France.
Smith received endorsements from a Who's Who of politicians and local, well-known businesspeople. Besides Mulroney, former Quebec Premier Jean Charest, MPs Brian Trottier, Lisa Rait, Kellie Leitch, Shelly Glover and the list goes on. Brighton Councillor Tom Rittwage, Stalwood Homes President Al Rose, Horizons Plastics President Brian Read and a lengthy list of executive members from the newly formed federal riding association were also behind him.
Moulton also received many endorsements, including MPs Jason Kenney and John Williamson. The bulk is local business leaders ranging from car dealership owner Jim Proskos to Cindy Dickson, owner of Dickson Carpet One.
Insiders claim this was a battle between Kenney and Smith as possible leadership hopefuls getting ready to replace Prime Minister Stephen Harper when he chooses to step down.
Yet, it is striking the contrasts between the two: the well-heeled business executive with a litany of powerful politicians from across the country backing Smith versus a local kid who mustered a grassroots campaign.
Nothing made this contrast starker than Smith lack of residency in the riding. He is currently having a home built as compared to Moulton who grew up here.
NDP MP Pauline Jewett and Progressive Conservative MP George Hees were both parachute candidates in Northumberland. Both were successful. So, it is not unusual for an outsider to represent local voters.
But a clear message was sent Saturday: Ottawa Conservatives don't tell Northumberland-Peterborough South what to do. At least not until they send someone to sit in the House of Commons. Then, it is a completely different story.