By Robert Washburn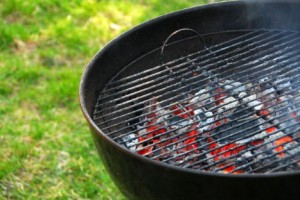 Despite your position on the Victoria Park/Cobourg beach issues, Mayor Gil Brocanier demonstrated his political savvy over the past week.
Cobourg's tourism promotion efforts finally kicked in a few years ago and the waterfront is now packed with visitors every weekend during the summer. Considering the hundreds of thousands of dollars spent, it has not worked out as many in the community had hoped.
Instead of well-heeled, moneyed tourists coming to town like drunken sailors infusing cash into the struggling downtown businesses, diverse middle and lower income families of multiple ethnic background come in huge numbers to enjoy the beautiful amenities.
Northumberland Today reporter Pete Fisher stirred up the pot once again in July when he took picture of families breaking numerous bylaws surrounding the use of BBQs, garbage disposal and other rules. One more time, letter writers filled the newspapers with their disdain, complaining over the lack of respect, property damage, the filth, the costs to local taxpayers and the loss of access to the waterfront.
The undercurrents of racism, intolerance and snobbery abound. Still, there is a legitimate enough list of concerns that means it cannot be easily dismissed.
So, what can council do? It does not want to just throw people out of town. It would give Cobourg a bad reputation and the desirable tourist may not come.
Previous councils awkwardly tried to set up hurdles to challenge visitors in the hopes of turning them off by using parking bylaws to constrain them. It did not work. Then, a garden was built as a buffer between the beach crowd and adjacent neighbours, with limited success. More garbage pickup was implemented. Still, the problems persist.
Then, last week, Brocanier was inspired. BBQs. Families were showing up with their own BBQs in large numbers. Staff feels this creates a safety issue for the number of hot BBQs in an uncontrolled area and people are disposing of old propane bottles in the garbage. The potential for injury, a fire or an explosion is huge, he argues.
Bingo!
Who is going to argue with safety? Nobody. And, it will solve all problems, according to the staff report. It will be safer. Less garbage. People will need to eat, so restaurants will profit. And, special permits can be issues for the events like RibFest, so the town elites will be happy, too.
Brocanier added strength to his argument by painting a picture of innocent children racing around between the flaming charcoals. Any minute one might trip and disaster would happen. Mayhem and injury.
Sadly, Monday night's council meeting took the wind out of Brocanier's sail. He miscalculated on several fronts. First, he brought in the bylaw at the last minute to a regular council meeting, giving critics a chance to say he breached process. The issue was merely technical, but correct.
Next, Councillor Donna Todd used his premise to argue the extension of the ban across the entire waterfront should take place, including in the Marina and Yacht Club. Yet, this would upset the well-heeled sailors who are desirable tourists. She also lectured Brocanier about using the press to promote his plan before council saw it. Again, a technicality, but she wasn't going to let him back her into a corner on the vote.
Deputy Mayor Stan Frost embarrassed himself as Brocanier's wingman. He argued it was better to pass an imperfect bylaw and move forward incrementally rather than worry about writing all-inclusive legislation. Councillors Miriam Mutton and John Henderson quickly blew him out of the water, among others. The irony was Frost used the anti-incremental argument himself earlier this year against those supporting ice cream vendors, when he warned councillors about picking away at his bylaw. Tsk, tsk.
It seems Brocanier and Frost want to put the bylaw in place now, even though it will not take effect until January 2012. They wish to hand out warnings so people will be informed for next year. Again, poor logic reins. A public meeting on the waterfront is scheduled for October. Opponents urged council to wait until the public meeting passed before passing a bylaw.
The BBQ bylaw was overwhelmed.
Thankfully, Councillor Larry Sherwin, who says little, but opens his mouth at the right time, offered to table the bylaw. It instantly squashed the debate and further humiliation.
Still, Brocanier demonstrated his political brilliance. Sadly, he rushed and the details defeated him. It was a mistake and a costly one. Yet, he has latched on to a solution that may drive away the unwanted masses or at the very least, give the town a justification that will not embarrass them or be politically damaging.
The public meeting in October will be the moment of truth. Without a bylaw in place, critics of the current situation will not be satisfied. The meeting will give a platform to spew their vitriol and council will need to stickhandle the situation to prevent the town from looking like a backwater hamlet in the Ozarks. Too bad. The mayor was so close.