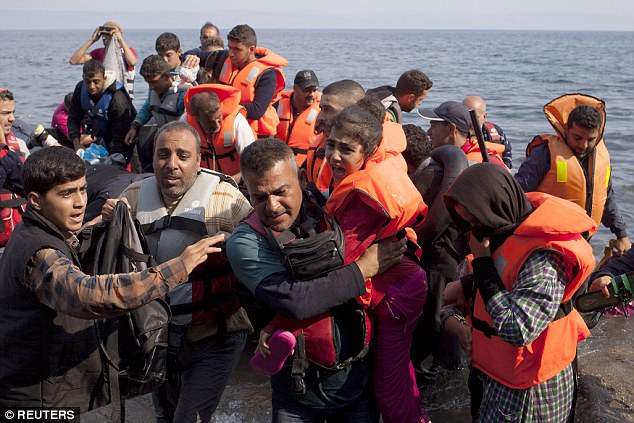 By Robert Washburn
When Hillary Veley and Gloria Peters-Matthies met the refugees they had worked for more than a year to bring to Northumberland County, they cried. So did the Syrian family.
As two of the leaders of the Better Together Refugee Sponsorship group, it was a poignant moment and a huge relief. The core teams who are looking after the families had gone to the airport. The local translators, a group of Arabic-speaking families from Cobourg had gone along too. For the Veley and Peters-Matthies, it seemed crowded. They would let things unfold and meet the families once they arrived in the county.
The story is moving, as they re-tell the first encounter, almost coming to tears again. For Peters-Matthies, it was an 18-month journey from when she first read about the Syrian refugee crisis to sitting in a living room talking to Syrian family members. For Veley, it was different, but just as heart-warming, as she describes the ups and downs of the process.
The paperwork is daunting, as well as the logistics. Numerous volunteers, countless donations, both monetary and in goods and services, have smoothed the path. But, what is most striking is the humanity of it all.
Better Together is just one of 13 groups in Northumberland sponsoring refugees to Canada. Eight churches within Cobourg have banned together to work co-operatively raising more than $200,000. There are other local churches, a group sponsoring women refugees only and a group in Brighton to mention a few of the others across the county.
Last week, Northumberland-Peterborough South MP Kim Rudd had lunch with the recently arrived families and sponsors. It was just one of a number of potluck dinners, giving the newly arrived families a chance to gather with each other and sponsors. As Veley said in a recent interview, it has allowed both groups to learn more about each other.
What is almost not surprising is the way the children have quickly made friends. Veley said her young children have already bonded with the Syrian kids to make fast friends, helping smooth the transition.
For these women, and for many of the sponsoring groups in the county, this is not just any act of kindness, but an expression of their faith. Only one or two of the 13 groups working on these projects is secular. The rest are church-based. They gather in various churches to pray and support each other through the process.
For these two women, it comes back to a verse in the Bible from Matthew: "I was a stranger and you welcomed me."
Far too often, we watch local churches provide many community services for children, youth, adults, seniors, the poor and others who struggle, without giving fully realizing their contribution. It can take the form of providing meals, collecting groceries, shelter, housing or simply giving space for meetings. It would take far more space than is available in this column to list all the good works.
Veley and Peter-Matthies are the faces of many good people working in the community, not seeking commendations, but giving as an act of expression of their beliefs and commitment to the benefit of many, including several displaces families far from their homeland.
Originally published: April 6, 2016