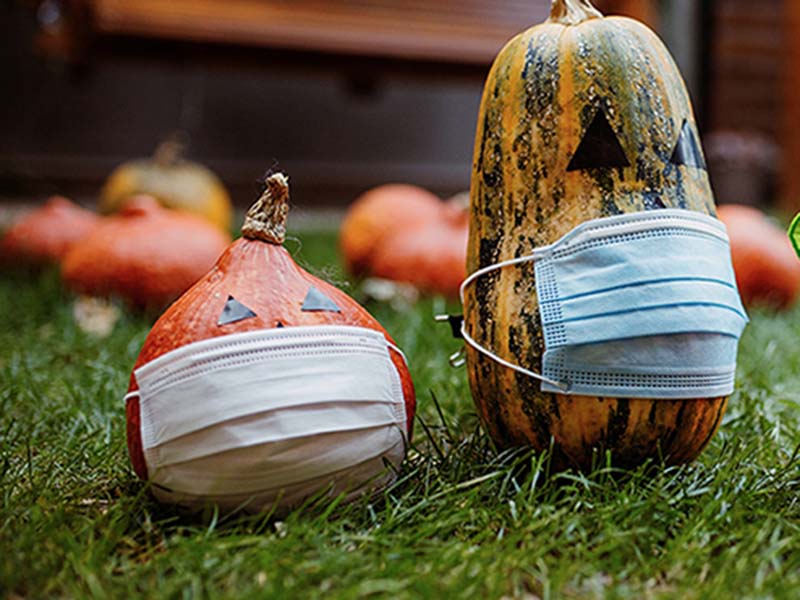 Halloween is meant to be a scary time. It is time to dress up, celebrate ghosts, and remember the dead (more maybe even see a zombie). The annual festivities are a welcome time in the fall.
This year, Halloween is even scarier. With the pandemic in its second wave and rising numbers of cases of COVID-19, parents are once more the public is being asked to take great care and caution to ensure the virus is not spread.
The Haliburton, Kawartha, Pine Ridge District Health Unit is recommending on its website to stay home and limit contact to family only. But, there will be some people who will want to take their children out trick or treating. And, there will be people who will want to give out goodies.
In this interview with Dearbhla Lynch, health promoter with the Health Unit, she provides some sound advice, solid tips, and steps to success while having a safe Halloween.
For more information and ideas for celebrating this Halloween safely, you can go to the Haliburton, Kawartha, Pine Ridge District Health unit's website at hkpr.on.ca. There will find a trove of ideas, suggestions, and other helpful information about Halloween.
You can also find a lot of information about COVID-19, data about the number of cases, and a guide to doing a self-assessment for COVID-19.
I would also like to take a moment to welcome the health unit's new medical officer of health, Dr. Natalie Bocking. She will be taking over starting on April 5, 2021.
At the same time, I wish to thank Dr. Lynn Noseworthy, who announced her retirement many months ago. She was supposed to step down the last June. But due to the pandemic, she stuck around. She will be retired on Dec. 11, 2020. I want to thank her for all the interviews she has done with me. And I wish her a very restful and happy retirement. She certainly deserves it.
Podcast: Play in new window | Download