By Robert Washburn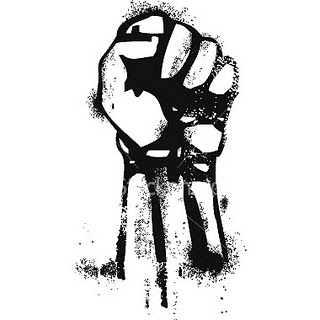 Privacy is dying on the streets of West Northumberland
The installation of additional closed-circuit cameras in Cobourg's downtown core was announced last week
Two more cameras were added, one at the intersections of King and Division streets, along with another at King and George streets. Two already exist: one along the beach boardwalk and another on Swayne Street.
Each costs between $10,000 and $12,000, but is paid for by the provincial government under the Civil Remedies Grant and money generated by the police service for doing background checks.
The police force is doing its best to show off the system in a positive light, of course. This is despite the fact the cameras were not working during a rash of break-in during July. A storm knocked out the cameras and monitors. And the police also acknowledge the system does not to properly cover the beach. It would need up to 10 more cameras to do the job right.
And while business people and their representatives are supportive, there is always a mention of the balance between surveillance and privacy. The recordings are cleaned every 72 hours, if there is not an ongoing investigation.
Cobourg is not alone, as Port Hope has a similar system with two cameras in its downtown.
For the police, this is cost effective. Rather than having an officer walk a beat in the downtown or along the beach, the cameras do the work. It means less face-time with citizens, something usually associated with community policing. But in our current period of fiscal constraint, there is not room for these niceties.
This is a time when privacy is under siege. The federal government's invasive cyberbullying bill, C-13, made it through the next stage of its approval process with little fanfare on Oct. 1.
While addressing the issue of online harassment, it also grants immunity to telecom companies that voluntarily hand over data to government and the police. It also does not require police to have a warrant when they seek this kind of online information
Yet, it is hard to feel angry. In a world where privacy is all but lost online, our society has slowly let any semblance of confidentiality disappear bit by bit. It seems we are more than willing to hand over unimaginable amounts of personal information for free to corporations just for filling out silly quizzes to tell us which character we are from the movie Frozen or use free software apps handing over all our social media accounts.
The "nothing to hide" argument is not enough to justify what is being done, both locally and globally. (If you have done nothing wrong, you have nothing to fear, is the statement so often used)
It is too easy to blast away at the local police, slamming them for their approach. In the current economic times, they must be mindful. And, everyone delighted with the minuscule 0.9 per cent increase last year.
It is also hard to imagine a packed public gallery at a police board meeting over this issue. So any demand for more public input generates cynicism more than a call to action.
Yet, we may be closer to public outrage than at any other time. For 20 years, the Internet has chugged along with all kinds of revolutionary effects impacting our lives. But the rise of online harassment, corporate intrusion, government compliance and denigration of basic rights may place us on the cusp of a major backlash
For now, the cameras will stay. But don't be surprised if they come down in the near future. Besides, shouldn't businesses buy their own security systems, not sticking their noses in the public trough?