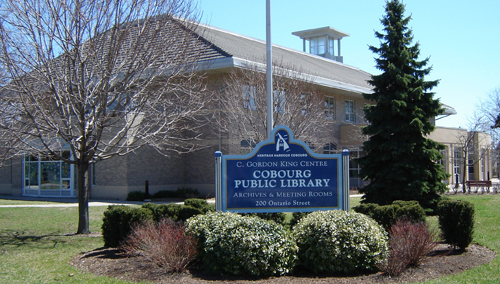 The Cobourg Public Library is now loaning books through a curb-side pickup. This is all part of a major metamorphosis taking place led by Chief Executive Officer Tammy Robinson and her staff. They are to re-inventing the library and its place in the community. And it is all goes back to the beginning of the pandemic in mid-March.
The key was to see the opportunities that existed.
The situation forces the staff to re-examine what a library is all about.
But it was more than that. It was looking at the relationships. With somewhere between 400 to 600 people per day coming into the building, it meant reimaging the connection with the members.
The results are a revelation to the staff. Suddenly, the library was offering guest speakers online, guitar lessons, the seed library was booming. One of the more successful experiments was something you would never think was possible.
For Tammy and her colleagues, things have changed, not just for now, but in the future, as well.
It seems there will be more to come. It would seem another chapter is being written at the Cobourg Public Library as its ongoing story unfolds.
Podcast: Play in new window | Download