By Robert Washburn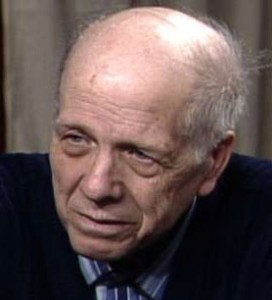 The passing of longtime Cobourg sportswriter Layton Dodge is sad.
For those who knew him through local sports, he will be sorely missed. He was a fixture at the arena and ball diamond. Like many journalists, he knew many people, but had only a few close friends. For them, no doubt, the loss is felt more deeply.
I worked with Layton Dodge for eight years, holding him in very high regard. We were not close, but always friendly. Sports was his thing; mine was politics. So, we did not talk often. Occasionally, he like to chat me up about various political issues or politicians. But for the main part, he did his thing and I did mine.
There are several things I will never forget.
First, there was an endless stream of people coming to his office in the newsroom. Layton came in mid-morning and worked until late at night. During the day, before leaving to cover games, a steady stream of coaches, parents, and players would drop in. Sometimes there was a lengthy conversation. Other times, it was a courteous greeting, no more. They would bring in game sheets, enough to bury his desktop.
Then, with almost unending energy, he would write. Rarely could you look over into his office and not see him banging away on a keyboard, putting stories together. He was absolutely tireless. Continue reading »