By Robert Washburn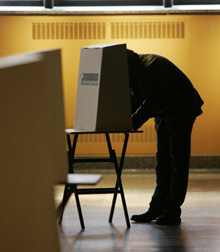 As municipal politicians in West Northumberland County shake hands to greet residents at their levee's this week, the starter's pistol for the fall elections is going off.
For those in office, it is far too early to register officially, but don't be fooled: the race is already underway.
What will determine the outcome? These are a number of issues that may well play into the campaigns as the days unfold.
Downtown revitalization is one. Both Port Hope and Cobourg spent a lot of money and resources to create strategic plans for the centerpiece of the local retail economy. This is only one piece of the financial pie, but it is high profile and a big concern. Continue reading »