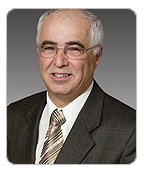 It is time Northumberland MPP Lou Rinaldi gave some serious thought to his political future. It may be time for someone new carry the Liberal banner into the next provincial election scheduled for next fall.
Mr. Rinaldi has done lots of good work over the years since he was first elected in 2003. But, the luster is wearing off and new blood may be the only hope, if only to be able to distance the local Liberals from the recent grocery list of horrors emerging for the Ontario party and make up for some of his own missteps at home.
The most stunning are the events surrounding the G20 summit in June. Ontario Ombudsman Andre Marin's special report on secret regulations outlines how the government gave police powers stripping ordinary citizens of basic civil rights. Marin called the law illegal and likely unconstitutional.
No only did Mr. Rinaldi's party suspend basic rights of freedom and democracy, but it deliberately kept it secret. A June 7 email made public last week shows senior officials were ready to delay making the draconian law public as long as possible. Eventually, the communications plans were scrapped and a news release was never distributed.
But, this travesty is not all. Welfare reform remains an unfulfilled promise. Even the recent hiring of Dr. Munir Sheikh two weeks ago does little to address the needs of nearly 800,000 living on social assistance, many of whom are children. In Northumberland, it is estimated there are more than 4,000 families with children living in poverty.
But, the poverty reduction promises were a sham almost from the start. Two years ago, when public consultations took place in Cobourg at the Best Western, a group of women protested outside a meeting hosted by former Children and Youth Services Minister Deb Matthews. That same year, Mr. Rinaldi held his set of public consultations. And while there was plenty of talk, not much in the way of concrete changes have taken place.
Sure, there are small things, like the announcement in October where 1,000 kids living in poverty will get dental services. But that program covers three counties and Mr. Rinaldi did not even know the number of children who need the service.
But don't say he doesn't care. He introduced a proposal to give food processors a tax break for donating food to food banks. It is likely the proposal will go nowhere since it would need the approval of the Ministry of Finance and it takes years to get a private members bill through the legislature.
If all this was not enough to get him thinking, it is Rinaldi's handling of the Northumberland Hills Hospital dispute last spring that will be the ghost that haunts him into the next election.
After watching two citizens groups fiercely battle the hospital administration to save beds and services, Mr. Rinaldi remained silent and absent from the fray. There is a strong sense he failed citizens by some in the riding.
Then recently he rubbed salt in the wound by handing out $300,000 to the Port Hope Community Health Centre for diabetes services. Rather than investing it in the local hospital to keep services centralized, he spreads it out. And, the levels of service will not be the same despite a host of grand promises made by Mr. Rinaldi and health centre administrators. This only fuels the notion that the hospital's services are being reduced to little more than a first aid station.
If the past few months are any indication, Mr. Rinaldi faces some major hurdles if he hopes to get elected. Yes, the $2.5 million given to Weston Bakeries to expand its business and hire 60 people can distract voters and enhance his political profile. But, there are bigger currents moving in much colder and deeper waters. These handouts always come around elections and it will not be enough to salve the sense of betrayal and anger brewing toward his party and cause local constituents to forget everything else so easily.
Mr. Rinaldi should take a page from Pierre Trudeau. With all the snow, it may be his time to take a walk and consider his future.