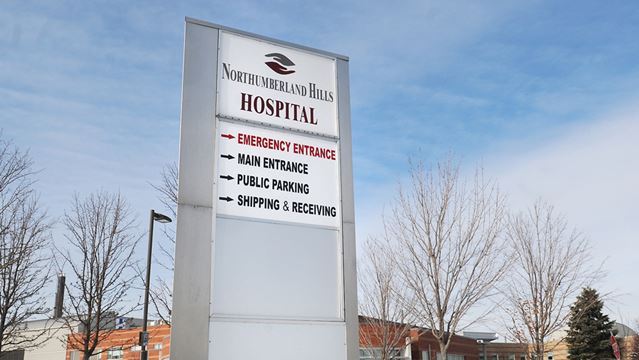 Northumberland Hills Hospital is considering a new health centre to be built on lands next to its location on DePalma Drive within the next two years, Chief Executive Officer Linda Davis said during an interview on Consider This.
Looking ahead to the future of health care in the region, Davis suggested a health centre could be created to provide space for specialists who come to the area, along with other services related to hospital care. This would give room for the expansion of services like dialysis and chemotherapy in the main building, she said.
The hospital tried to create a medical arts building on the same property in 2015, but it was unable to organize the necessary financing. The Northumberland Medical Arts Inc., a not-for-profit corporation was established to develop, build and operate the facility on property owned by Northumberland Hills Hospital.
These plans were part of an interview with Davis and newly-elected board chair Pam Went covering the recent $1-million increase in funding received by the hospital last week, along with the annual general meeting held at the end of June. The interview also covered the hospital's efforts to become one of the first to create an Ontario Health Team. The teams are part of a strategy by the Ontario government to realign health care services. For details and more, listen to the entire interview.
Originally aired: July 5, 2019
Podcast: Play in new window | Download