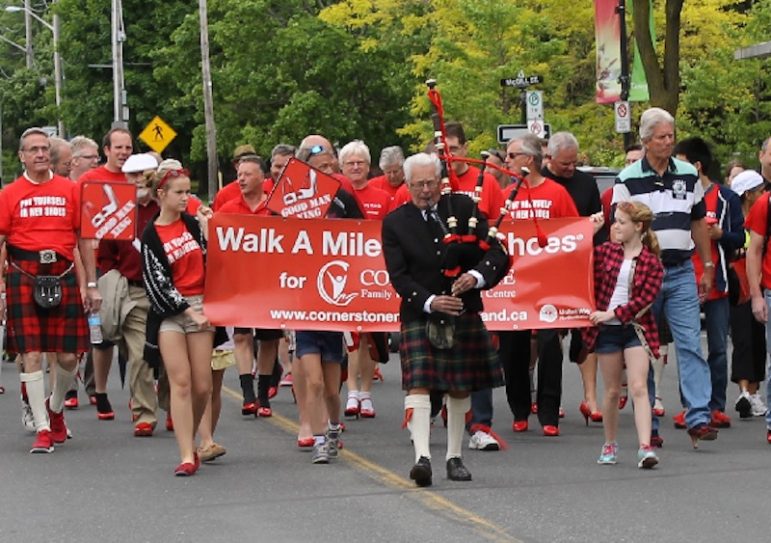 There needs to be more co-operation between Cornerstone women's shelter, the hospital, doctors, and nurses when it comes to referring those who face domestic abuse, says the executive director of the family violence prevention centre Nancy Johnston.
This is one of the key challenges in helping women who are victims of violence, said Johnson during an interview Friday on Consider This Northumberland.
"A gap exists. We need to strengthen our relationships with the health sector. Often times, believe it or not, we are not seeing a lot of referrals coming in," she said.
Cornerstone wants to build those relationships, she added. Through its committees, Johnston wants to reach out to Northumberland Hills Hosptial, local clinics, doctors and practical nurses to ensure women are asked questions regarding possible abuse. If there is any evidence, she would like to see the women directed towards the shelter for help.
Currently, there are some doctors who are doing this already, but she wants to see it become a regular part of any assessment, especially when there are signs of violence or abuse.
She would also like to see the hospital provide rape kits for women who are sexually assaulted. The kits are used to gather evidence that can be used in court when prosecuting a rape case.
Former Cornerstone Executive Director Linda Janzen identified this problem in 2014. Johnston said nothing has changed. Women are still required to travel to a hospital Peterborough or Oshawa before having the tests done. This can take time, up to several days, often retraumatizing the victim in the process, Janzen said.
"They are staying a very long time because there isn't affordable housing. I feel that it is critically important I am talking about challenges and issues facing the shelter that I talk about homelessness and housing. They are absolutely linked together."
Another critical challenge facing Cornerstone is finding affordable housing. Where previously women, children and youth were staying on an emergency basis only a few weeks at the shelter on Swayne Street, it is now regularly between three to six months because there is no housing for them to move on, she said.
Funding continues to be a critical issue. For the past 30 years, women's shelters across Ontario have received one per cent increase in budgets, which barely covers inflation, Johnston said. With a $1.5 million budget, that money does not even allow for salary increases, let alone major investments in additional space and services.
The shelter operated at 127 per cent over capacity in 2017-2018, helping more than 2,000 women, children, and youth. That pattern is consistent with the past four years, Johnston added.
November is Women's Abuse Prevention Month. Sunday, Nov. 25 is the International Day for the Elimination of Violence  Against Women. The Remembering Victims of Violence, a ceremony honouring the 14 women who were killed in 1989 at Ecole Polytechnique in Montreal, will take place on December 6 in Victoria Park at the Gathering Place at 12 p.m.
For more details and further discussion with Johnston about the impact of the #Me Too movement's impact on increasing public awareness of violence against women, along with insight into the need for greater public engagement around these issues in Northumberland, please listen to the full interview above.
Consider This Northumberland is a weekly current affairs show broadcast live on Northumberland 89.7 FM Fridays at noon.
Podcast: Play in new window | Download