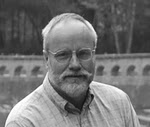 The Burd Report recently tried to defend Cobourg Councillor Miriam Mutton's request to review councillor's salaries. The discussion was ruled out of order, but the question of remuneration is creating a debate. (Strange how someone who does even know how to follow the rules of order at at municipal council meeting after four years seems to feel ill compensated. Oh well.)
Certainly, the argument regarding good people deserving good wages is a classic. In fact, it is the one that is used by overpaid corporate executives to justify astronomical salaries for decades. And, the same is true for every report delivered to Cobourg council making a case for a raise.
Burd's dismissal of the part-time politician deserves part-time pay is done too easily. In fact, council's activities should be review long before there is any talk of pay raises or compensation.
A careful examination of the council agenda each week would be a great starting place. Far too often the business of council does not demand a weekly meeting. In fact, there is plenty of padding. If council were to meet every two weeks, it could combine executive and regular council. It might slow down some legislation, but staff could bring forward more comprehensive reports and committees could be more proactive in preparing materials and recommendation more fully, reducing the need to send back items.
Next, the committee system needs to undergo a massive overhaul. While citizen participation is crucial, the committee system burns up a lot of time. Instead, a series of ad hoc groups could be formed as issues demand them. This would mean citizens who care about an issue, say the garbage at Victoria Park, could be paired with a councillor, for a short period of time to address the issue. Once it is sufficiently dealt with, the group disbands. It may mean one of two meetings rather than the endless monthly meetings.
As for development and planning, this may be one of the few committees that may need to stay; but, due to its immense importance, be a matter for the executive meeting.
The point is simple: local municipal affairs is becoming inflated because councils try to put their fingers in too many pies. And, with a town as big as Cobourg, there is not need for full-time politicians.
Finally, if Ms. Mutton is finding politics is hurting her income, then go back to being a businesswoman. Let someone else take a run at it. Considering the job she has done, there is no right to feel entitled to carry on. Cobourg will carry on just fine without her, as it did with her.
One more point to add. Maybe if councillors did not act like an elitist club and punish those who do not share their views, more everyday folks might jump in. We have watched four years of the "old boys club" mentality. Considering most of these people pretty much do what staff tell them, it is not that hard a job. As long as a person is reasonably intelligent and uses common sense, it could work. The old boys started somewhere.