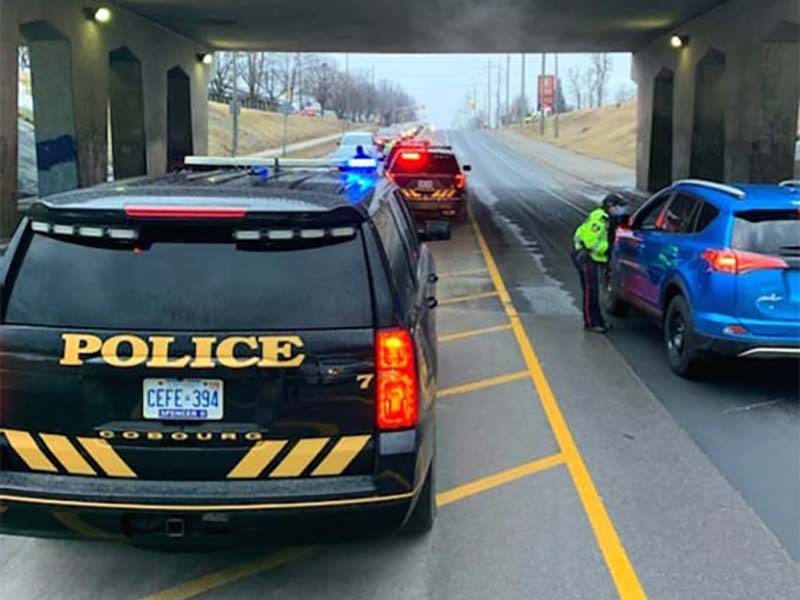 A Cobourg police officer received minor injuries after he was dragged following a traffic stop Tuesday.
Today's Northumberland reports a Cobourg police officer pulled over a car on Division Street just south of the Highway 401 overpass at around 7 p.m.
According to witnesses, the officer was dragged after speaking to two people in the car.
The vehicle pulled over just north of the highway, where a person got out of the car and ran into the woods. The car then continued north on County Road 45.
OPP and Cobourg Police arrived at the scene, and a search began for both the car and the person.
Firefighters who were at the scene spotted the car and notified the police. The suspects were arrested.
A comprehensive search for the person who exited the car was undertaken until 9 p.m., but nobody was found.